America Recycles Day: Triumvirate's Red2Green Initiative for Life Science Facilities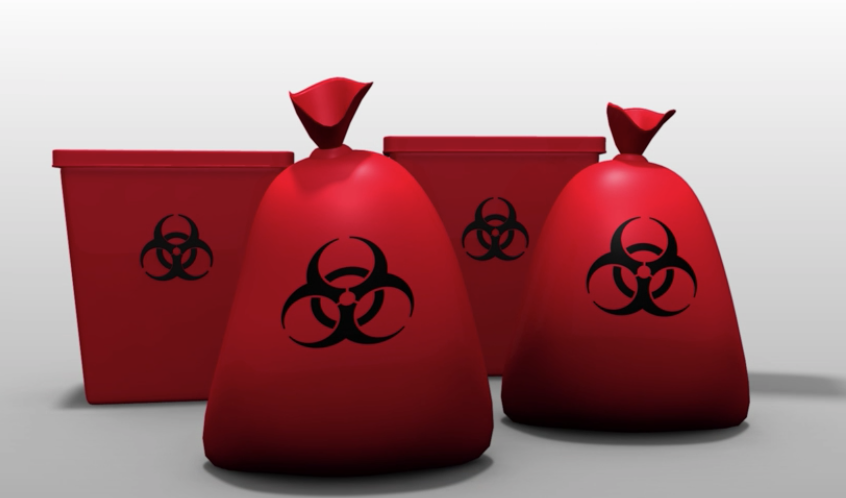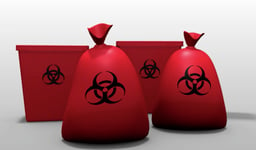 In celebration of America Recycles Day today, November 15th, the Triumvirate team wanted to take a moment to share the story of one of our biggest sustainability and recycling initiatives for our life sciences clients, our Red2Green solution for regulated medical waste disposal!
Regulated Medical Waste Disposal
Traditional disposal of regulated medical waste is costly and harmful to the environment. After regulated medical waste is picked up and processed, it's typically incinerated or dumped into a landfill. Landfills are known for polluting the air and contaminating groundwater, while incineration plants emit ash and gas that negatively impact the atmosphere. Making matters even worse, these processes are extremely costly. By using these systems, regulated medical waste is hurting the environment, company recycling goals, and organizations' wallets.
After seeing all the problems resulting from traditional regulated medical waste disposal methods, Triumvirate set to find a solution. Years of labor and innovation led to the development of the Red2Green solution. This solution offers a new, regulated medical waste alternative, saving companies from having the majority of their waste wind up in an incinerator or landfill, and instead, reusing a good portion of it in a sustainable way.
Red2Green: 6 Step Journey to Sustainability
Through Triumvirate's Red2Green solution, after regulated medical waste is picked up, waste that is qualified as recyclable goes through through the six step journey shown above. The material is processed through government approved sterilizers and disinfected until it no longer is hazardous regulated waste at all, and instead becomes a benign, high-grade, raw plastic, regrind material.
Sustainable Results
With sustainability as Triumvirate's number one goal, the team sought to find a new use for this plastic material that would benefit, rather than hurt, the Earth. Through the Red2Green solution, Triumvirate picks up regulated medical waste at little cost, processes the qualified waste, and out comes plastic lumber material which is manufactured into speed bumps, farm tools, park benches, and more. Traditional waste is now restated as something useful.
Through Red2Green, Triumvirate is dedicated to saving the environment one container of regulated medical waste at a time, while helping companies meet their recycling goals and bottom line - ultimately, turning their red into green. Red2Green allows organizations to be cost-efficient and sustainable.
Red2Green Fast Facts
Did you know that:
1.6 billion pounds of regulated medical waste is dumped into landfills each year (Red Bag Solutions).
Recycling one ton of plastic saves 5,774 kWh of energy (Stanford University).
One 8-hour day of recycling regulated medical waste into plastic saves enough energy to power a medium-sized window AC for over five years straight.
Triumvirate Environmental wishes everyone a happy America Recycles Day! We hope you enjoyed our story on one of our major sustainability and recycling initiatives. How are you celebrating America Recycles Day this year? We'd love to hear in the comments below!