OSHA In the News: 4 Articles That Will Make You Question if You're Ready for an Inspection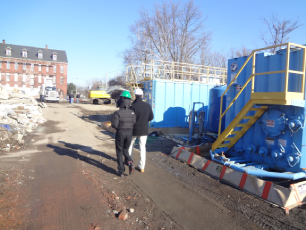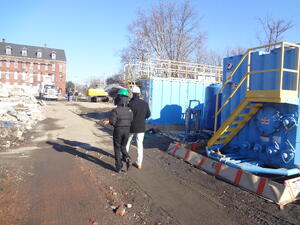 It's tempting to ignore the potential for an OSHA inspection. Unfortunately, this can mean putting off the necessary steps until it's too late. Keeping in the loop on OSHA news is one easy way to stay motivated in keeping your organization prepared. Below are some news highlights from the past week on OSHA fines, incompliance and new regulations.
1.) OSHA Updates
"The OSHA rules covering safe work practices for the electric utility industry have been updated. CFR 1910.269 and 1926.960—which were in the revision process for many years—are now complete, and employers are required to provide workers with flame-resistant clothing."
2.) United Airlines Cited by OSHA at Newark Airport
"United Airlines faces $101,300 penalty following an OSHA inspection that uncovered serious and repeat safety violations.

United Airlines Inc. allegedly has exposed ground operation workers at the Newark Liberty International Airport in Newark, N.J., to safety hazards, causing OSHA to issue 16 citations and propose penalties of $101,300.
The alleged OSHA safety violations were found during a January 2014 inspection that is part of an OSHA effort to focus on workplaces with high rates of injuries and illness. The inspection found three repeat violations that had been discovered by OSHA during inspections in 2011 and 2013."
3.) OSHA reduces Tonawanda Coke fines
"Tonawanda Coke has reached a settlement with the Occupational Safety and Health Administration that reduces fines resulting from an explosion in January that injured three workers.
The plant was initially fined $161,000 by OSHA after inspectors found the blast was a result of safety protocols that went ignored by plant management. That fine has been reduced to $115,370. In exchange, Tonawanda Coke has agreed it will install safety equipment that goes beyond the scope of what OSHA investigators mandated in the wake of the blast, WIVB-TV reported."
4.) OSHA Fines New York Hospital for Workplace Violence
"The Occupational Safety and Health Administration has fined Brookdale University Hospital and Medical Center, a 790-bed hospital in New York, $78,000 over dozens of incidents in which patients and visitors assaulted employees. One of the most egregious events left a nurse with severe brain injuries."
Want to assure that your organization will pass your next OSHA inspection? Attend our OSHA inspection prep roundtable in MA on September 19th.