The Most Important Regulations Summarized and Simplified Into One Short Booklet.
The DOT Hazardous Materials Regulations provide requirements that must be followed by shippers, carriers, packaging manufacturers, testers and reconditioners. These requirements are revised October 1 each year. Failing to comply with these regulations puts people, property, and the environment at risk.
There are five bodies with the authority to enforce these regulations: FAA, FMCSA, FRA, PHMSA and the Coast Guard.
This guide will address:
Shipper's responsibility
Training requirements
Security planning
Recordkeeping
Shipping and packaging
About the Author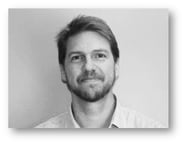 Doug Graham, Senior EH&S Consultant and External Training Manager at Triumvirate Environmental, is a regulatory expert and trusted advisor to a number of diverse clients. In addition to advising clients on EH&S issues as they relate to best management practices and staying in compliance, Doug has also spent the last 22 years providing regulatory training to professionals involved in hazardous materials handling, shipping and waste generation.