Vacuum Truck Services
Triumvirate Environmental Inc. (TEI) provides transportation and disposal on a full range of waste streams, including hazardous and non-hazardous materials, and both large and small volumes of liquids, solids, and sludges. TEI uses a variety of vacuum and tanker trucks to transport your waste to disposal facilities in the most cost-effective and efficient way possible. TEI can handle your most challenging waste transportation and disposal projects.
Vacuum Truck Services and Capabilities
Emergency response
Transportation & disposal of hazardous & non-hazardous wastes
Oil/water separator cleaning
Confined space entry
Neutralization tank cleaning
Catch basin cleaning
Line cleaning/jetting

Excavation around critical utilities
Tank cleaning & degassing
Ejector pit cleaning
Marine transfers
Waste oil recycling
Vacuum enhanced fluid recovery (VEFR)
The Triumvirate Difference
Triumvirate Environmental's vacuum truck services go above and beyond just cleaning: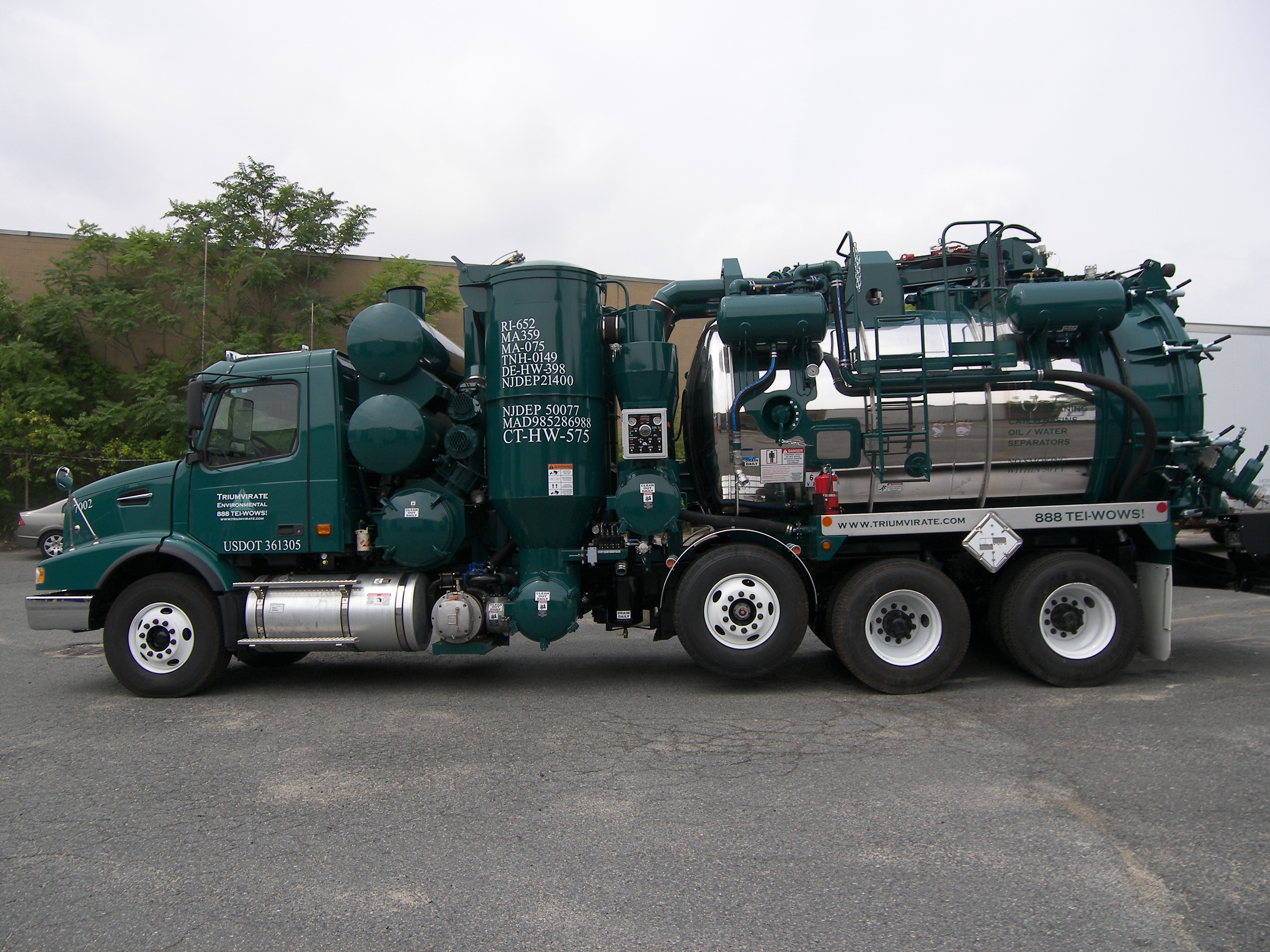 TEI maintains a wide variety of industry leading vacuum equipment permitted to transport both hazardous and non-hazardous materials.
TEI can quickly profile almost any waste stream often while being dispatched to site.
TEI equipment operators are trained in local, state, federal, DOT, RCRA, OSHA, and SPCC regulations, and are thoroughly versed in manifesting, placarding, and facility paperwork.
Equipment operators will complete bulk waste disposal and transportation safely, quickly, and accurately, and provide job summary sheets for your reporting.
TEI will evaluate your bulk waste generation activities and recommend specific transportation and disposal methods that best fit your organization's needs.
TEI's remediation team can complete project design to execution to final regulatory report summary.
Request a free vacuum truck services consultation: