Overview
If your facility loses power what do you do? If there is a fire or flood how will you respond? These often-overlooked emergency situations are a costly threat to facilities across the US. Planning for emergencies can often seem daunting and time consuming, especially considering that OSHA requires a written plan. To make your life easier, our experts will share best practices for developing and implementing a rock-solid emergency action plan.
View this webinar to gain insight into:
The regulations that require an EAP, namely various OSHA standards like 29 CFR 1910.38(a)
The importance of pre-planning for emergencies
The key elements of an effective EAP
EAP training and who should be involved, including internal and external parties
What to expect when testing the implementation of your plan
Speaker Profiles
Rick Foote has over 25 years of experience in the field of Environmental, Health & Safety and is currently Director of Industrial Practice for Triumvirate. Rick has been with Triumvirate for over 12 years where he has established dozens of successful EH&S programs for companies that had few or no systems in place. He brings client programs into full regulatory compliance by establishing what programs exist, what level of compliance is achieved, and identifying the changes that need to be implemented. Each EH&S program that Rick develops is customized to the individual client's needs.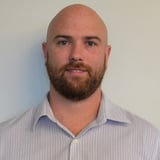 Kevin Coulon is the Regional Services Director for Field Services - Industrial for Triumvirate Environmental's New England region. In this role, he manages the wastewater department, routine field service decontamination and onsite support. He also manages the Emergency Response program for all of New England overseeing the program and responses. Kevin also provides assessments of facilities from a regulatory standpoint and provides a detailed report of findings to help clients reach full environmental and safety compliance. He holds a B.A. and a B.S. in Science Geography from Bridgewater State College.