Overview
The start of a new school year is upon us. Do you have everything in place to ensure the safety of students and faculty? What grade would you give your EH&S program as it stands now? Watch this free webinar to find out what you need to do to make sure your program passes the test this fall.
Get lessons to:
Identify the responsible party for each area of your EH&S program
Conduct comprehensive lab inspections in a collaborative, multi-disciplinary way
Ensure sufficient training for students and faculty, including full-time, adjunct, and TAs
Effectively communicate hazards and PPE requirements using pictograms and other signage
Implement a process for incident and accident reporting
Speaker Profile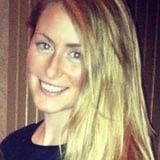 Corinne MacDonnell is an EH&S Consultant at Triumvirate Environmental, where she engages in compliance planning, preparation, and reporting services for clients in Education, Healthcare, Life Sciences and Industrial markets. Areas of expertise include: Biosafety; Industrial Hygiene; Occupational Health and Safety; and Hazardous Waste Management. Corinne encourages her clients to view the success of an EH&S program as a collaborative effort—where active engagement from management and employees is vital to a robust safety culture. Corinne holds a Bachelor's degree in Environmental Science from Franklin and Marshall College.