Overview
Do you have contamination in your biology lab? Preventing and remediating contamination in incubators, cold rooms, and biological safety cabinets allows your organization to run a smoother operation, reduce equipment downtime, and create a safe, environmentally compliant and healthy facility.
View this free webinar to:
Learn how biological equipment contamination occurs
Find out when decontamination is necessary and how to go about decontaminating each area
Learn how to avoid contamination in the future through routine maintenance
Speaker Profile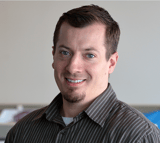 Ryan Miller is an Engineering Project Manager at Triumvirate Environmental, where he has conducted numerous environmental engineering projects and remedial response actions, including tank removals and closure reports, laboratory and facility decontaminations, hazardous building materials identification and sodium azide remediation, all in accordance with federal, state and local environmental regulations. Mr. Miller has also carried out engineering consulting services, remedial system operation and maintenance, building material inspections (asbestos, PCB's, mercury, lead etc.) and emergency spill response work throughout his career. He has a B.S. in Environmental Engineering from the University of New Hampshire.