Overview
Contamination in your biology laboratory can lead to lost time and the corruption of valuable research materials. Proper routine maintenance and certification of your biological equipment allows your organization to run a smoother operation, reduce equipment downtime, and create a safe and compliant facility.
View this webinar to:
Learn how biological equipment contamination occurs
Learn how to avoid contamination through routine maintenance and certification
Find out when decontamination is necessary and how to go about decontaminating each area
Speaker Profile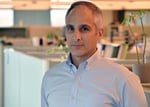 Craig Sasse
has been employed at Triumvirate for over 8 years and has worked as an environmental consultant for over 20 years. He currently specializes in performing consulting and engineering services to assess, manage and mitigate environmental liability. Mr. Sasse has led many decontamination projects.