Overview
Since 1979, there have been 2,033 LAI's, 37 deaths and counting. Infectious disease outbreaks, food or water-borne illnesses, and incidents involving the intentional release of hazardous agents are the major concerns in our world today. Laboratory-acquired infections (LAI's) have occurred over the past several decades and have been involved in numerous laboratory environments, including teaching labs.
View this webinar to:
Discuss recent multi-state outbreaks of disease associated with teaching microbiology labs
Review biological safety strategies, including current biosafety guidelines for handling microorganisms, current practices for infection control, and risk assessments
Identify ASM biosafety guidelines and integrate ASM required and recommended practices into teaching labs
Hear real-world case studies in the biology lab environment, including a multi-state outbreak of infections associated with exposure to clinical and teaching microbiology laboratories
Speaker Profile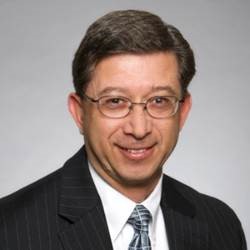 Tony Gemmellaro is an EHS Manager/Senior Consultant for Triumvirate Environmental. He has over twenty-five years of experience in the biotechnology and biopharmaceutical industry, public sector, healthcare and academic environments. Tony has demonstrated ability to implement corporate EHS standards and programs, utilizing strong knowledge of EHS principles, management systems, hazard prevention and control, laboratory safety practices, and educational awareness. Tony has been an adjunct faculty member at Anna Maria College, Northeastern University, and at the University of Phoenix. He earned a BS degree in biology from Boston University and a MS degree in biological sciences from the University of Massachusetts – Lowell.