Overview
This webinar addresses vivarium risk assessments for chemical and biological exposures in a research setting. Committee approval processes (IBC, IACUC, etc), controlling banding application, OEL development/validation, and IH monitoring results and control measures are just some of the topics that will be discussed.
Watch to learn about:
The regulatory requirements associated with the use of animals in research, including the CDC, NIH and OSHA
Best practices for conducting biological and chemical risk assessments
Case study examples that illustrate successful risk management initiatives
Speaker Profile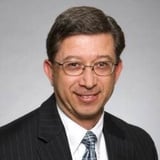 Tony Gemmellaro is an EHS Manager/Senior Consultant for Triumvirate Environmental. He has over twenty-five years of experience in the biotechnology and biopharmaceutical industry, public sector, healthcare and academic environments. Tony has demonstrated ability to implement corporate EHS standards and programs, utilizing strong knowledge of EHS principles, management systems, hazard prevention and control, laboratory safety practices, and educational awareness. Tony has been an adjunct faculty member at Anna Maria College, Northeastern University, and at the University of Phoenix. He earned a BS degree in biology from Boston University and a MS degree in biological sciences from the University of Massachusetts – Lowell.