Originally presented on May 3, 2022
One of the final steps to a facility relocation is ensuring your old lab space is properly decommissioned and closed. To ensure all lease requirements are met, thorough documentation of the decontamination process is necessary when moving lab spaces. Hear from our experts on how to effectively manage the lab closure process by making sure no environmental liability remains.
During
Part 3: Facility Decommissioning & Closure
, you will learn:
How to identify, manage, remove, and assess contamination in a lab space




Why it is necessary to properly document the decontamination process




Our first-hand decontamination experiences and lessons learned




And more!

Following Part 3, we will discuss the EHS Planning & Permitting phase of a science operation relocation project.


About the Speakers:



Craig Sasse has been with Triumvirate Environmental for more than a decade and has worked as an environmental consultant for over 20 years. As Engineering Director, he currently specializes in performing consulting and engineering services to assess, manage, and mitigate environmental liability. He has led many decommissioning and decontamination projects for large and small clients throughout all of our regions.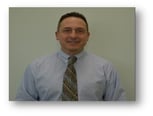 Kevin Poulin serves as Triumvirate's Senior Field Services Manager. Bringing more than 34 years of experience in the environmental services industry, he manages the daily operations of the Field Services team for our New England Region. During his tenure at Triumvirate, Kevin has become a trusted technical and operational advisor to his clients. He assists organizations with solving critical environmental problems such as operational procedure development, hazardous waste management, and training program implementation.