Overview
This webinar will teach EH&S professionals how to perform a gap analysis on their exsiting programs as well as determine the best tactics for improvement. Specific topics addressed during this webinar will include:
How to determine what resources your organization needs and how they should be used to drive the most improvement
Best practices for getting those resources on a limited budget or with skeptical management
Tactics for designing and implementation of new plans and programs
Speaker Profile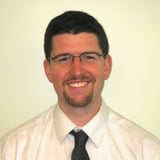 Mike Albert has worked at Triumvirate Environmental for over 6 years and currently holds the title of Onsite Services Operations Manager. He specializes in managing the onsite support program, a program that focuses on finding and filling EH&S program gaps for our clients.