Overview
Chemical inventory management is often a confusing and labor-intensive exercise. This webinar sheds light on how to build, operationalize, and improve a chemical inventory program. We will dissect the many nuances of a chemical inventory, and offer innovative, service-based solutions to help you successfully manage your chemical inventory program.

During this webinar, you will learn:
How to set program goals based on regulatory and organizational drivers for life sciences, higher education, and healthcare institutions
How organizational structure will impact your chemical inventory program
The tactical challenges of a successful chemical inventory program
The Triumvirate solution – from program design to operationalizing your program
Note: While a software solution is discussed, this webinar does not include a demo or provide an evaluation of chemical inventory software solutions.

Speaker Profile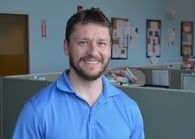 Ian Lanza is the Director of Onsite Support Services at Triumvirate Environmental where he is responsible for leading the company's onsite programs. This includes service quality, service innovation, marketing and talent development. Through Triumvirate's onsite programs and integrated services, he helps companies improve sustainability, environmental, and safety performance, while driving costs down. He works closely with the world's premiere biotech and pharmaceutical, healthcare, and higher education institutions to identify sustainability and environmental opportunities that can have short-term and long-term impacts. Ian has been employed by Triumvirate Environmental for more than 12 years.