Overview
On any construction site incidents and injuries can happen in the blink of an eye. Toolbox talks can be an effective way to remind and reinforce safe work practices. As an informal gathering, toolbox talks, sometimes referred to as tailgate meetings or safety briefings, provide an opportunity for safety professionals to connect with workers and discuss upcoming work or review past incidents. Topics can range from general safety tips to in-depth reviews of electrical or fall hazards. Whether the job site is big or small integrating toolbox talks into your routine can help drive safety culture and make sure everyone gets home at the end of the day.
View this webinar for insight on:
The benefits of hosting toolbox talks at your workplace
Common topics for toolbox talks
Examples of effective toolbox talks
Speaker Profile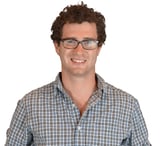 Charlie Glassberg is an EHS consultant with Triumvirate Environmental, working primarily in the Life Sciences industry. Prior to becoming a consultant with Triumvirate, Charlie worked as an Environmental Specialist providing EPA and DOT compliance services for clients in the pharmaceutical and higher education industry. He managed chemical inventory programs, organized packaging and disposal procedures, along with performing facility inspections. In addition, Charlie worked in the GIS industry performing quality control assessments for a thermal imagining company.
He earned his Bachelor of Arts in Environmental Studies from Skidmore College focusing on community engagement and environmental policy. Additionally, he has completed courses on Environmental Economics and Environmental Impact Assessment at the Harvard Extension School.