Overview
The U.S. Environmental Protection Agency's (EPA) proposed Management Standards for Hazardous Waste Pharmaceuticals Rule has once again taken center stage. Three years after being signed by the EPA Administrator, it may finally become a reality this summer. This rule is designed to prevent facilities from disposing of hazardous waste pharmaceuticals by flushing them down the toilet or drain, as this method could cause contamination and detriment to the environment. Is your healthcare facility prepared for these looming changes?
View this webinar to:
Gain an understanding of the proposed changes to storage, labeling, recordkeeping, reporting and more
Learn how the proposed regulation impacts small and large quantity generators as well as pharmaceutical reverse distributors
Find out how you can take advantage of the potential benefits this new rule offers, including increased program compliance, simplification and sustainability
Speaker Profile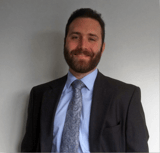 Steve Todisco is the Corporate Director of Healthcare for Triumvirate Environmental, Inc. and oversees Triumvirate's Healthcare vertical market. Steve has been a Triumvirate leader since 2003 and through his 15 years of environmental experience, has become an industry expert in the management of highly complex, multi-discipline, waste management programs within the vast realm of the Healthcare industry.