Overview
While the ER coordinator serves as the point person during an emergency, it is important to prepare your entire facility for a possible ER in order to streamline the response and control the situation. Practicing different spill scenarios and other emergencies is the best way to identify procedural flaws and potential issues that could exacerbate an already dangerous situation.
View this webinar to:
Learn who should be involved in your ER mock drills and what each person's responsibility is
Gain best practices for developing an evacuation plan
Run through a mock drill based on an actual ER
Speaker Profile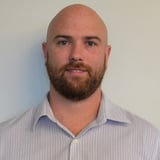 Kevin Coulon is the Regional Services Director for Field Services - Industrial for Triumvirate Environmental Inc.'s New England region. In this role, he manages the wastewater department, routine field service decontamination and onsite support. He also manages the Emergency Response program for all of New England, overseeing the program and responses. Kevin also provides assessments of facilities from a regulatory standpoint and provides a detailed report of findings to help clients reach full environmental and safety compliance.
Having been with Triumvirate since 2005, Kevin has experience as a branch manager, RCRA/DOT trainer, and an environmental specialist. Kevin holds a B.A. and a B.S. in Science Geography from Bridgewater State College.