Overview
Managing pharmaceutical waste can be a tall task for any hospital, large or small. Without a comprehensive program in place, mistakes can be made which result in untimely compliance violations. Join us for a webinar on how to revamp your program in a way that streamlines your pharmaceutical waste management process in an effort to boost safety and efficiency.
Watch this webinar to:
Understand the process of identifying, running, and characterizing formulary
Gain tips and techniques to improve your current program
Compare and contrast pharmaceutical waste programs for large and small hospitals
Meet the Expert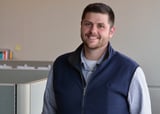 Dennis Carroll serves as the Healthcare Operations Manager at Triumvirate Environmental. In this role, he is responsible for managing and improving his clients' hazardous waste programs as well as being available for emergency response. Dennis has been with Triumvirate for over 4 years and holds a Bachelor of Science degree in Safety Studies from Keene State College.