Overview
Polychlorinated biphenyls (PCBs) are in the news everyday. The danger they pose to people and the environment make them a wide-spread concern of EH&S staff, employees, building owners and construction personnel. This webinar will teach you best practices for managing PCBs and eliminate those concerns. You will learn how to:
Take inventory with PCB contamination in mind.
Manage potentially PCB contaminated material during construction
Decide if you should test for PCBs
Dispose of material that is potentially PCB containing.
Speaker Profile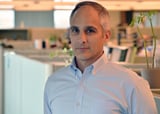 Craig Sasse has been employed at Triumvirate for over 6 years and has worked as an environment consultant for over 18 years. He currently specializes in performing environmental consulting and engineering services to assess, manage and mitigate environmental liability. He has worked as a consultant on numerous PCB-related projects for organizations and institutions up and down the east coast.