Overview
There can be compliance challenges encountered in large universities that have numerous schools with varying specialty programs. Our speaker recognized this and has worked to improve collaboration, communication and training within his school's programs and with university offices. From what he wears to how he trains, this safety specialist has found success in connecting with students and employees in an effort to better convey the health and safety mission of the university and ultimately reduce the potential for injury.
Watch this webinar to hear how Randy:
Tailors safety training for employees and students, including initial HazComm and Haz Waste training
Implements an online game-based program he created for refresher training
Assists and encourages supervisors to improve and utilize toolbox talks for specific equipment and procedures
Improves overall alignment and communication between the school and the University's EHS department
PLUS! Learn how Triumvirate Environmental increases employee participation, social collaboration, and information retention by simulating real-world challenges for trainees to solve in small groups. Moving beyond the traditional classroom setting, find out how Triumvirate is deploying a mobile enabled, virtual platform to deliver bite-sized pieces of content and a continuous learning experience to support its performance-based employee advancement programs.

Speaker Profiles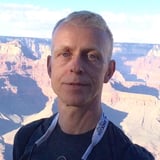 Randy Susevich is the Safety Specialist for the Steinhardt School of Culture, Education, and Human Development at New York University where he is responsible for collaborating with University offices of EHS, Public Safety and Emergency Management; advising, monitoring and enforcing protocols and guidelines for safety and health; conducting training on hazards, prevention and best practices; and assisting University EHS with inspections. Randy works closely with a diverse group of clients, concentrating on Art and Theater areas in the Steinhardt School. Prior to becoming a Safety Specialist, Randy worked as a theatre technical director/production manager and collaborated with art departments at colleges/universities in the midwest and NYC. He has been at NYU for 10 years.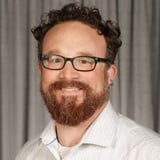 Ashley Cole is the Manager of Training for the Triumvirate Learning Center at Triumvirate Environmental. His passion is to challenge and inspire employees to achieve their personal best by connecting them to what they need to know, when they need to know it in a fun and socially collaborative fashion. He oversees curriculum development, learning design, learning technology, and learning evaluations for employees across the organization. Leveraging the ever-deepening study of how both people and organizations learn, Ashley seeks to make the world a better place one learning event at a time.