Overview
Are you looking for ways to better manage, maintain, and streamline your waste management program? Waste streams within the healthcare industry can be misunderstood, underrepresented, and sometimes even missed altogether. This free webinar offers some tips and tricks for building a sustainable, compliant, cost-effective, safe, and simple waste management program.
Watch the webinar to:
Gain a better understanding of the full lifecycle of waste streams within the healthcare industry
Discover new opportunities to save time, resources, and money
Learn how to incorporate sustainability and best management practices in the world of clinical and non-clinical hazardous waste, regulated medical waste, pharmaceutical waste, and more
Speaker Profile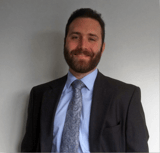 Steve Todisco is the Corporate Director of Healthcare for Triumvirate Environmental, Inc. and oversees Triumvirate's Healthcare vertical market. Steve has been a Triumvirate leader since 2003 and through his 13 years of environmental experience, has become an industry expert in the management of highly complex, multi-discipline, waste management programs within the vast realm of the Healthcare industry.