Overview
Managing and tracking environmental, health, and safety (EHS) data is an integral step to ensuring regulatory compliance. By automating compliance reporting, this task becomes more efficient and the reports more reliable. But with so many reporting solutions out there, how do you choose the right one?
Watch this free webinar on evaluating EHS technology solutions. Learn how to leverage various tools to:
Collect and distribute inspection data directly with a smartphone
Track and analyze EHS data
Document inspection issues with detailed notes and photos
Maintain regulatory calendar and deadlines
Report EHS analytics to identify risk and plan compliance initiatives
You will also get introduced to ADVISE™, Triumvirate's proprietary web-based software service that simplifies EHS compliance.
Speaker Profile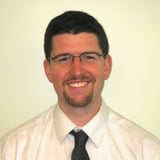 Mike Albert has worked at Triumvirate Environmental for over 6 years and currently holds the title of Onsite Services Operations Manager. He played a key role in the rollout of ADVISE ™ and has extensive experience in program management.