Overview
This webinar will tell you what you need to know regarding most recent pharmaceutical regulations from the DEA.
You will learn:
How pharmaceutical disposal and drop-off rules could impact your organization

What you should do to stay compliant
All regulations will be presented in a easy-to-understand, digestible form so that you can take the information back to the rest of your organization.

Speaker Profile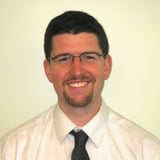 Mike Albert has worked at Triumvirate Environmental for over 6 years and currently holds the title of Onsite Services Operations Manager. He specializes in managing the onsite support program, a program that focuses on finding and filling EH&S program gaps for our clients.