Overview
For many, hazardous waste disposal is uncomplicated and usually runs the same no matter who the contractor is. Unfortunately, this mindset toward waste could cause you to lose money and result in your goals falling flat. It's time to rethink your approach and adopt a more cost-effective and efficient strategy to managing your waste transportation and disposal processes.
View this webinar to learn how to:
Create a designated storage area to reduce waste pickups and transportation costs
Conduct a waste minimization assessment to identify more cost-effective and sustainable treatment options
Leverage compliance and waste tracking software to improve efficiency, save time and eliminate confusion
Speaker Profile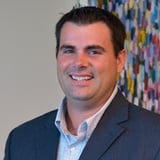 Eric Feroldi is an Account Manager at Triumvirate Environmental where he oversees the day-to-day activities of various clients to ensure best-in-class compliance. Eric works closely with each client to understand expectations and service needs and then coordinates all TEI service efforts to ensure each expectation and need is met throughout the service delivery process. Eric earned a B.S. in Environmental Science from University of Rhode Island.