Careers
Hire Smart. Train Well. Out Perform.
At Triumvirate Environmental, our people are our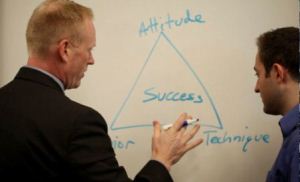 most important assets. We pride ourselves on having the smartest, most talented, and best trained team in the industry; and we invest heavily in the development of every employee to ensure we remain the best team in the field.
Our commitment to employee development is what makes Triumvirate a great place to work for.
We are constantly growing our team. Click here to view our open positions.
Reasonable Accommodations for Applicants with Disabilities
As an Equal Opportunity Employer, Triumvirate Environmental is committed to providing reasonable accommodations to applicants with disabilities. If you are interested in applying for employment with Triumvirate and need special assistance or an accommodation to use our website, please contact us by email or phone.
Email: Request assistance by contacting Human Resources here.
Phone: Request assistance by calling 1-800-628-8098 and ask for Human Resources.
When contacting us, please provide your contact information and state the nature of your accessibility issue.