What You Need to Know About the EPA's E-Manifest Update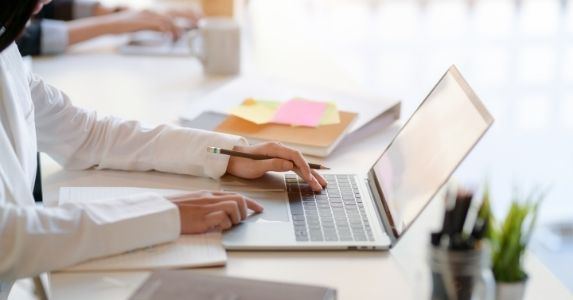 Posted by
Jasmine Sherren
June 22, 2021
The EPA regulates and monitors all types of waste, from spent solvent and ink to procedure residuals and spent acid. Much of the waste that businesses produce must be shipped long distances to transportation, storage, and disposal facilities (TSDFs) where it can be properly disposed of or recycled. Hazardous waste must be tracked throughout its entire life cycle so that the EPA and other regulatory authorities can determine its origin, destination, and know it was properly managed throughout. and where it's going. Following waste from start to finish reduces the risk of fines from improper dumping and harmful environmental consequences.
In 2018, the Environmental Protection Agency (EPA) launched the
e-manifest system
to improve hazardous waste tracking and ensure enforcement. This new system offers generators, transporters, and receiving facilities a digital one-stop-shop for manifest tracking and recordkeeping to meet their regulatory requirements. Receiving facilities upload manifest copies at the end of its lifecycle, and generators can login to view their completed manifest copies. The EPA has set June 30, 2021 as the deadline to ensure all TSDFs report manifest information to RCRAInfo (the program which hosts e-manifests) electronically. After this date, the EPA will no longer accept paper manifest submissions from TSDFs
.

Does This Change Affect Generators?
After receiving comments from the industry, holding multiple stakeholder meetings, and doing extensive research, the EPA found that utilizing an electronic reporting system would result in significant advantages. For generators, these benefits include:
Digital manifest recordkeeping – paper copies are not required to be filed on-site. Just sign into RCRAInfo if audited by the EPA.
Get hazardous waste manifest copies back faster and more reliably from disposal facilities than in the mail.
Be alerted if a change is made to your manifest data with access to version history online.
Manage manifest retention for multiple sites (EPAIDs) from a single centralized account.
However, the switch to digital manifests only by June 30th applies only to TSDFs, and generators have no change in regulatory requirements. The EPA predicts that by shifting away from paper-intensive operations, e-manifest will decrease the burden associated with paper manifests by between 175,000 and 425,000 hours over time, saving state and industry users more than $50 million per year.

With TSDFs now reporting manifest data digitally to the EPA, generators will see a quicker turn-around from end disposal facilities who may have previously submitted their manifests to the EPA via paper. The EPA and state regulatory agencies can improve the efficiency of their compliance monitoring, and facilities may get timely notice of difficulties or concerns with a particular shipment. The e-manifest system also eliminates the requirement for generators, transporters, and treatment, storage, and disposal facilities (TSDFs) to submit manifest copies separately to the EPA and other regulatory bodies. These agencies will now have online access to the information stored in the national e-manifest system.
The Adoption of the E-Manifest System
Receiving facilities will only have access to digital means of paper copy submission after June 30, 2021. If you do not use the EPA's RCRAinfo portal to track your hazardous waste manifests, this is a good time to sign up and take advantage of this secure, easy and fast way of digital manifest recordkeeping. Our waste specialists can provide support with e-manifest set up for digital hazardous waste recordkeeping, applying for an EPA ID number, and more. To learn more, click below.