Overview
Managing pharmaceutical waste can be a tall task for any hospital, large or small. Without a comprehensive program in place, mistakes can be made which result in untimely and costly compliance violations. View this webinar to learn about the major pitfalls that can hinder your program's success.
Some of the pitfalls covered include:
Pre-rollout challenges, including poor stakeholder management
Cutting corners in the informational phase
Not having the right people involved in the operational phase
Not properly educating your staff
Failing to incorporate offsite locations into your program
And more!
Speaker Profiles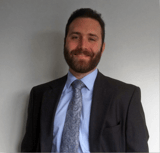 Steve Todisco is the Corporate Director of Healthcare for Triumvirate Environmental, Inc. and oversees Triumvirate's Healthcare vertical market. Steve has been a Triumvirate leader since 2003 and through his 13 years of environmental experience, has become an industry expert in the management of highly complex, multi-discipline, waste management programs within the vast realm of the Healthcare industry.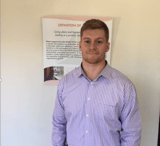 Josh Chronopoulos is a Business Development Manager in Triumvirate Environmental's North Carolina office where he partners with organizations in the Life Science, Industrial, Higher Education and Healthcare markets to help manage their environmental liability.He has been with Triumvirate for 5 years and continues to provide innovative solutions for his clients. Josh has a B.A. from Bates College.