5 Steps to Help Prepare for the Tier II Reporting Deadline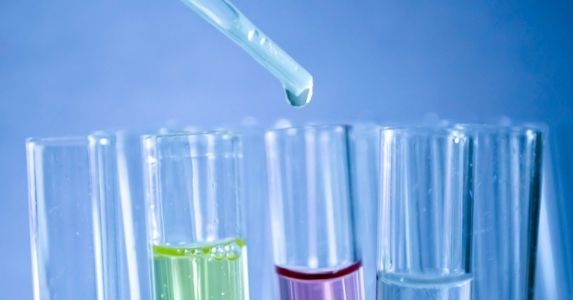 Please review the newest Tier II blog for updated information regarding the March 1, 2023 reporting deadline.
As the year comes to an end, make sure you don't forget about your regulatory obligations going into the new year! Many regulatory reports, including your Tier II report, must be filed at the start of the year. March 1, 2022 will be here before you know it. Now is the time to start preparing. Here are 5 steps you can take to prepare your Tier II report.
1. Understand Federal Hazardous Chemical Storage Reporting Laws
Facilities must submit Emergency and Hazardous Chemical Inventory Reports – also known as Tier II reports – to their State Emergency Response Commission (SERC), Local Emergency Planning Planning Committee (LEPC), and local fire department by March 1 every year under Section 312 of the Emergency Planning Community Right-to-Know Act (EPCRA) of 1986. Failure to comply with Tier II reporting laws might have heavy financial implications: Civil fines of up to more than $50,000 per day may be imposed for each violation of EPCRA Section 312.
2. Find Out If Your Chemicals Meet the Reporting Thresholds
Each year, you must conduct a thorough inspection of your facility to identify the amount of chemicals stored on site and whether these quantities are required to be reported via the annual Tier II report. The Tier II reporting thresholds are:
Extremely hazardous substances (EHSs): 500 pounds (227 kg) or the threshold planning quantity (TPQ), whichever is less. A list of EHSs can be found here.
All other hazardous substances: 10,000 pounds (4,540 kg) for any material that has a Safety Data Sheet (SDS).
3. Find Out What to Include in Your Tier II Report
The Tier II report, which is due on March 1, 2022, must include information on all hazardous chemicals present at your site in concentrations that meet or exceed the above-mentioned criteria in 2021. The CAS number, a brief explanation of how and where the hazardous chemicals are kept, and estimates of the average daily and maximum yearly quantities of hazardous chemicals present onsite should be included in the reporting data.
4. Ensure Emergency Preparation
In addition to making sure you're following the EPA's guidelines, appropriately preparing and submitting your Tier II report is critical for emergency preparedness. If you accurately report chemicals, their amounts, locations, and dangers to your SERC, LEPC, and local fire department, these organizations will be alerted to chemical hazards at your site in the event of an emergency. These organizations are also capable of adequately planning and preparing for such events. Having well-informed emergency responders allows for a more efficient and well-organized response and can possibly reduce liability and injuries during an emergency response effort.
5. Get Help with Your Reporting Obligations
Triumvirate Environmental compliance experts will help you review your chemical inventory, complete the necessary paperwork, and meet the March 1, 2022 deadline for filing your Tier II report. Reach out today and stay ahead of the deadline!