Industrial companies must comply with OSHA standards - not only to mitigate risk of regulatory

penalties - but also to make certain that their facilities and operating processes don't present a health hazard to employees. The Occupational Safety and Health Administration develops and enforces these standards to ensure that employers create a safe and healthy working environment for their employees.
The following standards are only a selection of commonly cited OSHA standards. You can discover more information, and tips on ensuring compliance, in our detailed guide.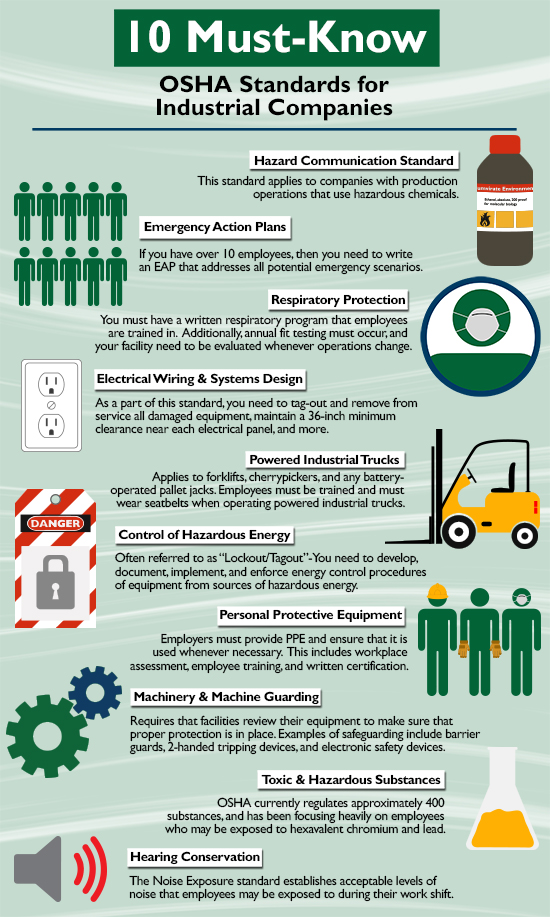 Get started on ensuring OSHA compliance for your organization today. View more details on the 10 must-know standards, and find tips for ensuring compliance in the guide below.