Do You Know What Your Employer's OSHA PPE Requirements Are?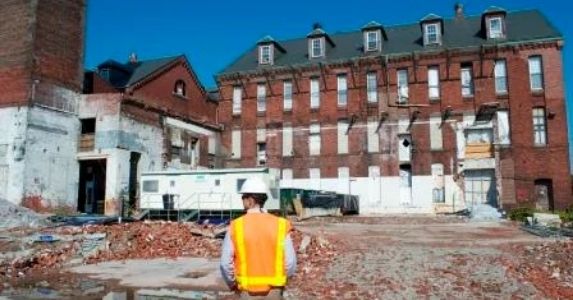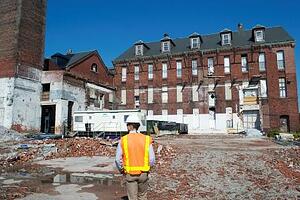 Personal protective equipment is one of the only defenses against danger for employees who are working on the front lines. When human error occurs or a machine malfunctions, PPE protection is often an employee's last defense for remaining unharmed. Unfortunately, many employees fall short when it comes to PPE; not because they are unwilling to wear it, but because their employers didn't fulfill their PPE requirements.
Here are four responsibilities all employers must fulfill according to OSHA standards regarding employee PPE.
1.) Complete a Hazard Assessment
Employers should complete a hazard assessment at every job site. The goal of this assessment is to determine what hazards are present or what hazards are likely to be present while the jobs on site take place. This assessment should not ignore the possibility of multiple and simultaneous hazards.
Employers should then use the hazard assessment to determine the type of PPE that should be used. The PPE chosen by the employer should be able to adequately guard against the highest level of each hazard. If the job scope or work space changes, the area should be reassessed by the employer and, if necessary, the corresponding PPE updated.
2.) Ensure There Is Safety Equipment Available In Addition To PPE
On top of PPE, it is the responsibility of the employer to explore other safety options to improve employee safety. These extra precautions should include safe guards, engineering controls and good manufacturing practices.
Safe guards in a workspace can include things such as providing insulated tools for work in an area with circuit parts or exposed energized conductors to mitigate the risk of electric shock to the employee. Engineering controls refer to supplying safety equipment for a workplace, an example would be installing safety showers and eyewashes that are easily accessible to employees who work with hazardous chemicals. Good manufacturing practices refer to the general cleanliness of a workspace and documentation for all procedures (written Standard Operating Procedure (SOP) with safety plans in place).
3.) PPE Training for Employees Who Are Required to Use PPE
All employers must provide PPE training to each employee who is required to use PPE during work. PPE training should include:
When and what PPE is necessary

How to properly don, doff, adjust and wear the PPE

The limitations of the PPE

The proper care, use, maintenance and finally disposal of the PPE.
It is the employee's responsibility to demonstrate working knowledge and understanding of the PPE before being allowed to perform work requiring the PPE. Any employees who do not understand PPE requirements must be retrained. If there are any changes in the workplace or a new type of PPE is required, all employees who are affected must refresh their PPE training as well.
4.) Provide Employees with PPE
Employers are required to pay for all PPE except the following:
Non-specialty safety-toe protective footwear

Non-specialty prescription safety eyewear

Logging boots required by 29 CFR 1910.266(d)(1)(v),

Everyday clothing (ie long sleeve shirts, long pants, shoes)

Items or clothing used solely for protection from weather (i.e. winter jackets, gloves, sunscreen etc.).
If an employee would prefer to purchase their own PPE, the employer must make sure that the PPE meets or exceeds the protection necessary for the hazards that exist in the workplace.
PPE should be consistently inspected, cleaned and maintained so that it works properly. If any PPE becomes contaminated, it should be disposed of so that no one is exposed to the hazards posed by the contaminant. If your facility requires PPE training or additional safety training, our EHS experts are here to help. Click below to learn more.