Tier II Hazardous Chemical Inventory Reports Due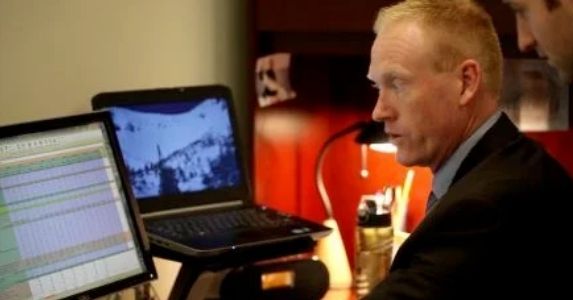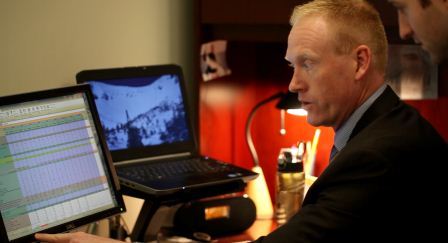 Some information in this blog may be outdated. Please click here for an 2021 update on Tier II reports.
Submission of the Tier II Emergency and Hazardous Chemical Inventory Report is required annually under Section 312 of the Emergency Planning and Community Right-to-Know Act of 1986 (EPCRA). The purpose of this form is to provide state and local officials and the public with information on the general hazard types, storage volumes, and locations of hazardous chemicals present at your facility. Here's what you need to know about EPCRA Tier II reporting:
Why It's Needed:
This information is used by local Fire Departments for personnel training, emergency response pre-planning and local/regional response to hazardous material spills and releases. Tier II data is also used in mapping the locations of facilities storing hazardous materials and their distance to sensitive populations, such as schools and nursing homes. Tier II information is used to understand how safety training needs can be met in your region.
The annual, updated and accurate information in a Tier II report helps firefighters and hazmat technicians respond to your facility with the correct personal protective gear and spill response equipment. This advanced preparation at local Fire Departments helps better protect facility employees and allows time to implement appropriate safety trainings to prevent accidents and facility damage.
Tier II data can also result in the protection of our local environment through proper spill prevention, mitigation and response to hazardous materials incidents.
Who Needs to Report:
Section 312 of SARA Title III requires that the owner or operator of a facility submit a Tier II Emergency and Hazardous Chemical Inventory Report to the State Emergency Response Commission (SERC), the Local Emergency Planning Committee (LEPC), and Fire Department with jurisdiction over the facility. These reports are required to be submitted by March 1st of every year.
Facilities must submit Tier II reports when storing any hazardous chemical in quantities equal to or greater than 10,000 pounds or the Threshold Planning Quantity (TPQ) of any listed Extremely Hazardous Substances. Hazardous chemicals are any substances for which a facility must maintain a Safety Data Sheet under the OSHA Hazard Communication Standard.
Minimum Tier II reporting thresholds have been established for Tier II reporting under SARA Title III, Section 312. These thresholds are as follows:
For Extremely Hazardous Substances (EHSs) designated under Section 302 of SARA Title III, the reporting threshold is 500 pounds or the threshold planning quantity (TPQ), whichever is lower. Some reporting thresholds are as low as 10 pounds.
For All Other Hazardous Chemicals for which facilities are required to have or prepare an SDS, the minimum reporting threshold is 10,000 pounds.
What must be reported?
You need to report hazardous chemicals that were present at your facility at any time during the previous calendar year at levels that equal or exceed reporting thresholds.
As with any regulation there are exceptions so review your facilities chemical inventory and compare it to the regulations, you may meet one of the exemptions.
Reporting examples -- chemicals, items, substances, products and mixtures
Acids/Caustics
Ammonia (gas & solutions)
Antifreeze
Asphalt
Batteries (forklifts, generators)
Cement/Sand/ Flyash
Chlorine/Hypochlorite
Cleaners/Degreasers/Solvents
Compressed Gases (O2; H2; CO2; N2)
Fertilizers
Gasoline/Diesel Fuels
Heating Oil
Liquefied Natural Gas (LNG)
Metals/Alloys
Paints
Pesticides
Propane
Refrigerants (ammonia; R22;R56)
Hydraulic fluid
Lubricants
Typical industry and business sectors that have EPCRA reporting requirements
Auto Body
Bioengineering
Bus Companies
Chemical Formulators
Camps
Cold Storage/Ice Manufacturing
Colleges/Universities
Construction
Concrete (ready-mix)
Electronics
Golf Courses
Hospitals
Ice Rinks
Chemical Distribution
Manufacturers
Metal Fabrication
Metal Plating
Oil/Gas/Propane
POTWs/Water Treatment Plants
Pharmaceuticals
Plastic Manufacturers & Processors
Recreational Facilities
Recyclers
Refrigeration/AC
Reformulators
Repair/Service
Schools (Private)
Scrap Yards
Waste/Disposal/Storage
Warehouses/Distributors
Reporting Examples
Most pesticides contain extremely hazardous substances and have Tier 2 reporting thresholds from 1-10,000 lbs.

If you store more than 1,562 gallons of Heating Oil, you have exceeded the reporting threshold.

A walk-in cooler or refrigeration system with more than 500 lbs of ammonia requires reporting.

A facility with 500 lbs of nitric or sulfuric acid must report.

If you use 100 lbs. of Hydrofluoric Acid (Hydrogen Fluoride).

If you alter (cut, weld, grind, braze) more than 10,000 lbs of metal stock, your facility must report.

If you sell or service industrial batteries that contain sulfuric acid, you may have to report.

Contractors may have a reporting responsibility for construction materials on site.

Owners, operators, or renters of warehouses may have to report.

Bleaching/cleaning solutions containing sodium hypochlorite are reportable.

If you have a total of 10,000 lbs (2,500 gallons) of Propane for heating or distribution, you must report.
Some states may have specific requirements for reporting and submission the Tier II inventory form and/or the state reporting form or format. EPA suggests that facilities contact their state for state specific reporting requirements.
Do you need help meeting this reporting requirement? Triumvirate Environmental can help with our EHS compliance planning and reporting services. We have experience completing biennial reports for many of our clients. Contact our sales and services team.