Seize the Summer: 3 Ways to Make the Rest of Your Intersession Productive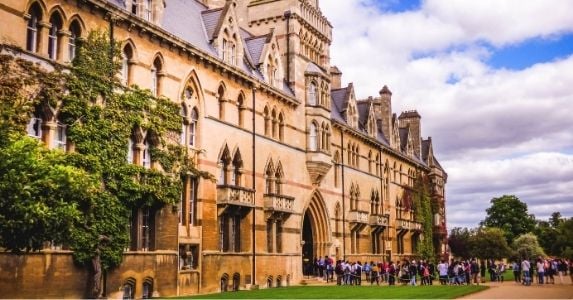 With the spring semester over and summer intersession in full swing, colleges and universities across the nation are preparing for the fall. This is a stressful time, with every project requiring scheduling and completion in a timely manner so that the next project can begin.

This charge toward readiness for returning students and the arrival of the next incoming class comes with many challenges. Budget, regulatory compliance, timing, and quality are just a few. Expectations are high and delivering on them is essential for the health and safety of your staff and students as well as the compliance of your institution.

Here are some ways to keep in line with state and federal regulatory demands while proactively preparing for the fall semester. We have also added tips for campus sustainability during the first few months of the new school year.
Summer Intersession Practices for Campus Sustainability

1. Annual Cleaning and Maintenance of Wastewater Systems
Some of the most highly neglected areas on a college or university campus are the systems that carry wastewater off site. These areas include stormwater drains, oil/water separators, limestone neutralizing tanks, pH neutralization systems, and associated piping. Not properly maintaining and periodically cleaning these systems will almost certainly lead to clogs and/or discharges of improperly treated materials. This results in the need for an emergency response service that can cost three times that of a preventative cleaning. A clean wastewater system is an important component of a green campus.
2. Pre-Construction Decontamination
Many campus renovations happen each summer. These renovations cannot be held up even for a day; that would not only cost money but also delay the commissioning and permitting necessary to begin the school year. To avoid unnecessary delays, all surfaces and associated piping or ventilation ducts that have potentially come into contact with a hazardous chemical (e.g., acids, bases, mercury, arsenic, other heavy metals, oxidizers, perchlorates, etc.) should be cleaned by a certified professional before construction and demolition personnel start their phase of the project. All too often, institutions skip this decontamination step and start a project only to find these hazardous materials when they least expect them. Then they must halt the construction project to remediate the hazardous area.
3. Chemical Inventory Management
Each year before the start of each semester, laboratory department personnel order chemical supplies to carry out cleaning activities or prepare lab experiments. They often waste money because they don't assess and inventory their current stock before purchasing. We recommend that you inventory your materials at least once per year – but preferably more frequently – to not only ensure you know what you have but to also ensure materials are stored appropriately per fire code and chemical compatibility. We recommend that you barcode the materials into a chemical inventory management system so materials can be tracked more easily.
Fall Semester Green Campus Initiatives
As the school year begins, your staff is hard at work preparing for the incoming students. Little time is left to organize waste collection areas into cost-efficient and compliant locations for campus sustainability. Your staff should discuss what experiments will be performed and create a labeling and container collection system for the entire school year. Our experts can help ensure you start on the right foot.
In addition, training your staff on OSHA, EPA, and state regulatory competencies is not only necessary to keep employees safe but is required by law. Scheduling training sessions as part of back-to-school activities is important for an eco-friendly, green campus. Learn more about our EHS training offerings.
Expertise to Help You
By partnering with EHS and facilities teams at colleges and universities for more than 30 years, we understand the unique challenges faced by institutions like yours. Contact our experts today.