PCB Testing, Removal & Remediation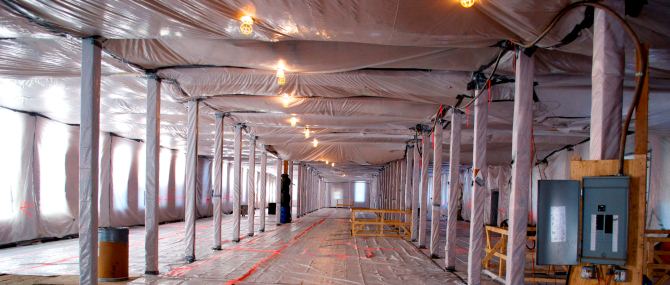 The presence of polychlorinated biphenyl's (PCBs) in building-related materials, such as caulking and paints, is an emerging environmental health issue with wide-ranging implications for all facilities, particularly schools and education facilities. PCB contamination is an issue which can quickly become expensive, time-consuming, and hazardous to the public health. Moreover, ambiguity around the testing, detection and removal process leaves facility managers and property owners unsure as to how to manage potential building material contamination.
Triumvirate Environmental has helped clients resolve PCB contamination problems for many years, through policy and strategy development, PCB testing programs, project management, and remediation. Our teams provide complete PCB remediation services for both building materials and soil.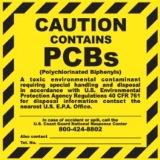 Triumvirate works with federal and state institutions, as well as property developers and owners, to manage the environmental risk that polychlorinated biphenyl's pose to their operations and people. Our diverse service offering around PCB's joins our field service team and our technical services team to complete one project, decreasing costs, maintaining project continuity, and expediting contamination cleanup. We have helped many organizations including schools, universities, hospitals, and property owners deal with their PCB management issues while communicating on their behalf with the public in a clear and confident manner.
PCB Testing, Removal & Remediation Capabilities:
PCB Testing & Assessments
PCB Remediation Plan Development
PCB Removal & Disposal
Decontamination & Cleaning
Risk-Based & Performance-Based Disposal
Removal & Disposal of PCB Contaminated Transformers
Remediation of Brick, Concrete, Caulking & Adhesives

Surface Wipe & Air Sampling
Building Renovation & Demolition Support
Caulking Abatement & Window Removal
Ballast & Light Disposal
Substrate Removal & Encapsulation
Click the button below for a free PCB testing and remediation consultation.