Overview
Triumvirate Environmental's EHS Regulatory Summit is packed with educational content for environmental, health, and safety (EHS) professionals. This event provides a comprehensive look at EHS regulatory compliance and offers practical solutions to the challenges that industry professionals face today. Sign up now for this free event (see full agenda below including a wine tasting happy hour)!
When: Thursday, January 23, 2020 | 11:30am - 5:45pm
Where: Princeton Innovation Center BioLabs | 303A College Rd E, Princeton, NJ 08540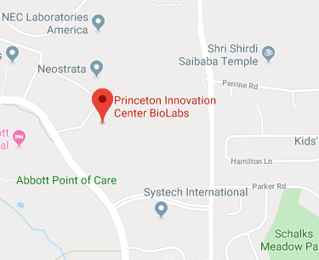 Agenda
Registration and Lunch
11:30am - 12:15pm
EHS Regulations for Life Science Companies
Mike Maffuccio, EHS Practice Director, Triumvirate Environmental
12:15pm - 1:15pm
As a life science company, you are required to comply with a multitude of environmental, health and safety requirements. These requirements include specific programs, procedures, documentation, and reporting. Compliance can be inspected and audited by the regulatory agencies, and non-compliance results in fines, news releases, and even jail time in some cases. This session will look at how the regulations are structured and provide information on the more common standards.
Building a Culture of Safety
Travis Book, EHS Consultant, Triumvirate Environmental
1:15pm - 2:15pm
Safety doesn't happen by accident. It is a habit we must cultivate and grow alongside our traditional business objectives. Integrating safety habits early in the development of an organization lays a foundation for increased productivity, higher quality products for our clients, reduced injuries, and increased moral. But most of all when we integrate safety values into our long-term strategic growth we are protecting our greatest asset, our people. We will discuss approaches that go beyond EHS regulatory compliance that will ensure you have the tools to effectively grow and sustain a positive safety culture.
How Your Regulatory Requirements Change as You Grow From a Start-Up
Aimee Giovine, EHS Manager, Triumvirate Environmental
2:15pm - 3:15pm
Moving from an incubator into your own space is a very exciting transition. This transition comes with a lot of changes; this presentation will discuss the EHS regulatory requirements you will need to be aware of as you grow. This will be an overview of the OSHA, EPA, and related regulations that growing start-ups need to have on their radar.
Basic Fundamentals of Biosafety and Radiation Safety for the BSL1 and BSL2 Laboratory
Mark Liffers, EHS Practice Director, Triumvirate Environmental
3:15pm - 4:15pm
Running safe biological research laboratories requires an understanding of biosafety and radiation safety. BSL1 and BSL2 labs require an understanding of basic risk assessment, hazard control, chemical decontamination, and biosafety resources. Biological research labs also require an understanding of radiation safety including licensing requirements, radiation safety officer qualifications and requirements, commonly used radioisotopes, commissioning, and decommissioning.
Wine Happy Hour
4:15pm - 5:45pm