3 Things I Learned At Our Waste Minimization Webinar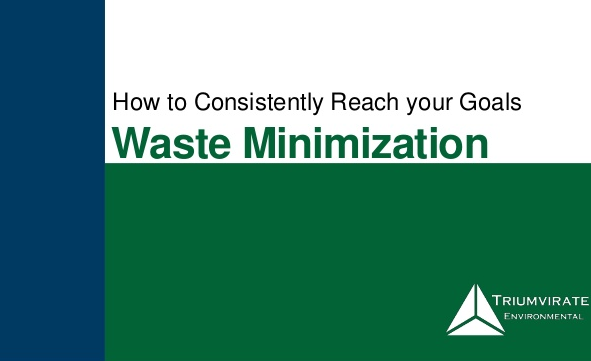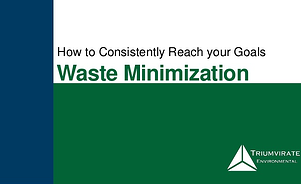 Triumvirate Environmental hosted a webinar on how to minimize you waste to optimize for cost savings and sustainability. Here are 3 things I learned from the webinar yesterday. Want more information? Check out a complete copy of the presentation deck at the end of this post.
1. Look at All Your Expenses

Looking at disposal costs and breaking them into parts can be hugely beneficial in brainstorming new solutions for waste and cost minimization. The total cost of a waste disposal program can be broken out into training, storage, labor, transportation, disposal, and more. Looking at how different reduction options will impact your bottom line in each of these areas can help in determining best practices.
2. An Organized Team Is Key
Waste minimization is not a one man job.Here are some of the people you should include in your waste minimization endeavors.
Senior leadership: For final approval, general input and other administrative purposes
EH&S: For planning and organization of the technical aspects of the project
Marketing: To build a brand image around your sustainability goals
HR: To integrate sustainability practices into training and onboarding
And more!
3. Get Creative with Ways to Minimize
One man's trash is another man's treasure can certainly be true in the case of waste minimization.Looking for reselling opportunities with your waste can be a great way to reduce your waste and save money. For real life examples on how this tactic works, check out our case studies here.
For more information, you can view our entire webinar presentation below.
Want to learn more about how we can help you minimize your waste? Check out our service offerings in the link below.