4 Benefits of Transitioning to Online EHS Training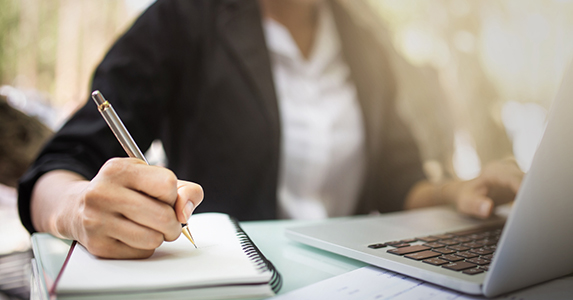 Even prior to the pandemic, gathering multiple employees in one place for instructor-led trainings has posed challenges to EHS departments. If your company has multiple offices, works at different sites, or if you have remote workers, it can be difficult to schedule an instructor-led training that accommodates everyone. Even if these trainings can be attended virtually, time zones and other scheduling conflicts can prevent employees from attending or being fully engaged. EHS training is extremely important in ensuring employees can perform their roles safely and effectively. Plus, training for EHS positions is often highly regulated, where various employees require different trainings and must renew them on a regular basis. In cases where an employee is hired off-cycle, they may require an immediate training, which doesn't align with scheduled, instructor-led trainings. Rather than sacrifice the quality of EHS trainings under less-than-ideal circumstances, incorporating on-demand, virtual trainings into your EHS training program provides a solution to many of these challenges.
Key benefits of on-demand EHS training include:
1. Customized Training Content
Online EHS trainings give you the opportunity to customize trainings to suit each employee. Whether training content is customized according to seniority, region, or responsibility, you can be sure that each person receives training that is relevant and applicable to their role. Ensuring that training content is curated to employees can help make EHS trainings more engaging and provide the necessary information and opportunities for practice that is necessary to succeed.
2. Flexibility
Offering online EHS trainings that are accessible at any time relieves the pressure of scheduling a session that accommodates everyone's schedules and locations. On-demand trainings eliminate the need to gather all employees who require a training into a classroom together, which can cause interruptions to operations. Additionally, on-demand online trainings reduce the burden on the facilitator or instructor, who may otherwise need to deliver the same training multiple times to ensure everyone receives the necessary information in a given timeframe.
3. Improved Record Keeping
Using spreadsheets for EHS training management is very common and can be useful in smaller companies with only a few employees to train. However, updating these spreadsheets can be time consuming and error prone. This can make it hard to produce reliable EHS training records quickly when needed, such as in the case of a regulatory audit or inspection. Online trainings allow for easy record keeping due to accessible, audit-ready training records and proof of competency.
4. Long-Term Automation
Online trainings give your company the ability to automate your EHS training program for long-term sustainability, from regularly assigning trainings to the correct employees, to providing reminders for annual training refreshers, to tracking who has and has not completed the proper trainings. By eliminating the need for manual updates and tracking, you save time and ensure a strong return on investment within your EHS training department.
If your company is working towards transitioning your EHS training program to an on-demand format, Triumvirate Environmental combines our unique expertise in training and development and Adult Learning Theory with decades of EHS experience to provide a comprehensive solution to EHS training challenges. With custom on-demand training from Triumvirate Environmental, you'll have a dedicated team of experts to advise in EHS regulatory training and program development from custom, cutting-edge eLearning content creation, to tracking and delivering regulatory data.
To learn more about how to transition your EHS training program from in-person to online, download our recent webinar, Live to Online: How to Transition from Instructor-Led to On-Demand Training.