Pride Month: 6 Inspiring LGBTQ+ Environmentalists to Know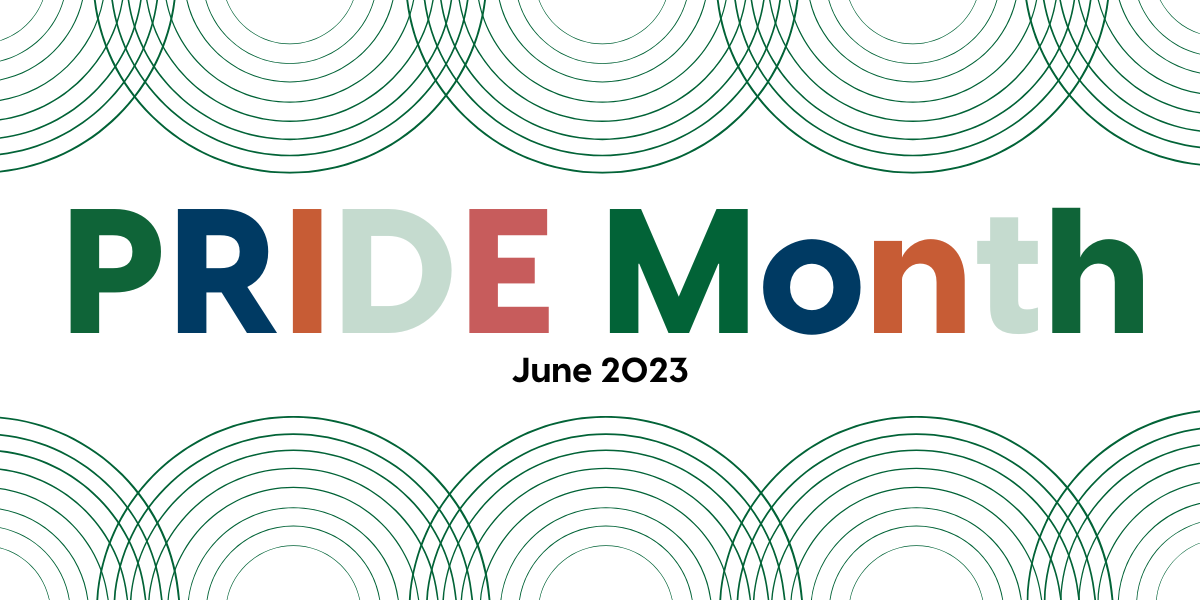 This Pride Month, we consider the fact that some of the most prominent LGBTQ+ figures were also environmental advocates. It seems that the environmentalism movement and the LGBTQ+ community often overlap as activists from both groups work to promote a world of coexistence in both a social and environmental sense. Perhaps, this is because of the desires of each group to exist safely in a better world for all.
LGBTQ+ activists often promote acceptance, equality, and deep connection to other humans and the Earth—themes that are often seen within the environmental movement as well. These theories are thus applied to promoting the cause of a safer and more environmentally balanced planet as well.
There is a social justice factor in play, too. The LGBTQ+ community as a whole are sensitive to the plight of marginalized communities of all types—and they realize these underrepresented and ignored groups tend to be the ones most impacted by climate change and environmental destruction.
Two Major Movements Arising In Tandem
Interestingly, the LGBTQ+ movement and widespread environmentalism blossomed simultaneously. In 1969, the "Stonewall Riots" in San Francisco kicked off the "gay pride" movement—and throughout the 60s and 70s, environmental activism rose to public prominence with the publishing of Rachel Carson's "Silent Spring" and the first Earth Day in 1970.
As such, this Pride Month, it's important that the environmental, health, and safety (EHS) community take note of some of the outstanding LGBTQ+ activists who have helped advance the environmentalism movement.
Meet the Activists
Harvey Milk (he/him)
Harvey Milk was the first openly gay person to be elected to and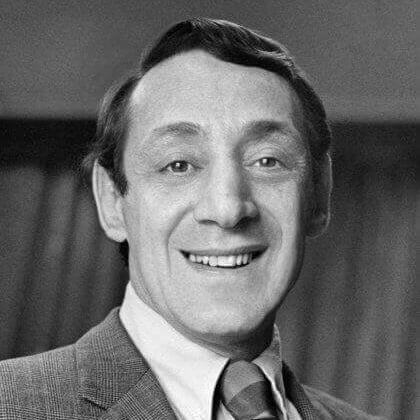 hold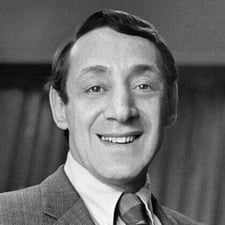 public office in California. Milk ran in 1973 and 1976 before finally being elected to the San Francisco Board of Supervisors in 1977. Although he wasn't directly involved in the formal environmental movement, he advocated for—and won public support by—the cause of pet waste cleanup in San Francisco!
During his tenure, Milk championed environmental and social justice topics, among others, and worked to emphasize the connection between these two movements. Ultimately, Milk died, in large part, because of his commitment to pride and protecting people, the community, and the planet.
Even today, present-day environmental activists take inspiration from Harvey Milk. He set an example, making activism a tool for meaningful change. He also highlighted the importance of getting involved with politics, even at a local level. Finally, he proved that anyone–and everyone—regardless of race, gender or sexual preference, can make a positive difference in the world.
Rachel Carson

(she/her)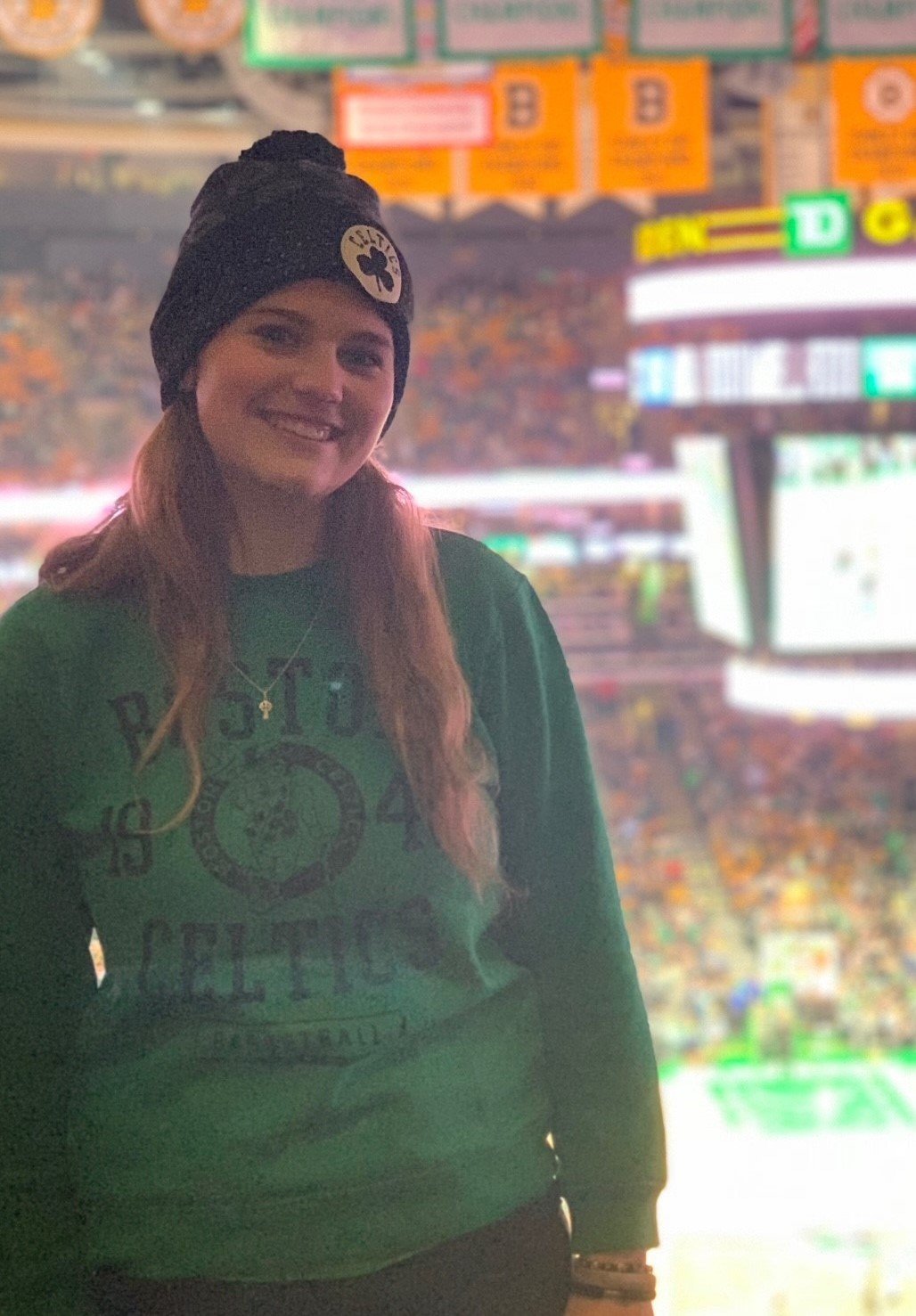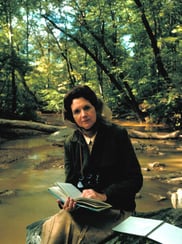 As a famous writer, conservationist, and marine biologist, Rachel Carson is perhaps best known for her 1962 book, "Silent Spring." This tome chronicled the harmful effects of synthetic pesticides on the environment, particularly birds. It made waves within the world at large, and is frequently credited as being the beginning of widespread environmentalism.
It was perhaps the first work of its kind to bring attention to the importance of environmental preservation. Ultimately, the book contributed to a ban on DDT, stronger regulations for pesticide registration, and eventually led to the creation of the U.S. Environmental Protection Agency (EPA).
As a result of all this, Carson was one of the first figures of note to advance the global environmental movement. For this, in 1980, she received the Presidential Medal of Freedom, posthumously from President Jimmy Carter.
Interestingly, Carson, who never married, was making history as an author and environmentalist at a time when women were generally expected to be little more than homemakers and mothers. Instead, she stood on her own, and her sexuality remained ambiguous to the public. Over the course of 12 years, she exchanged around 900 letters with a woman, Dorothy Freeman—although never confirmed, this alludes to a romantic relationship between them. Her independent courage offers an example to anyone of what a committed environmentalist can accomplish.
Pattie Gonia

(they/she/he)
Pattie Gonia is a self-proclaimed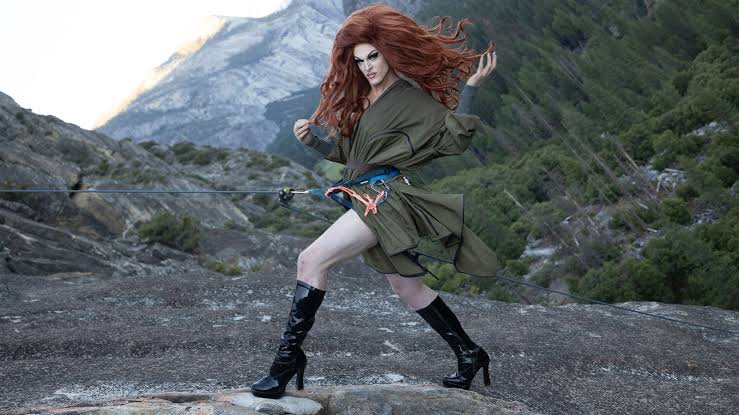 "drag queen, environmentalist, and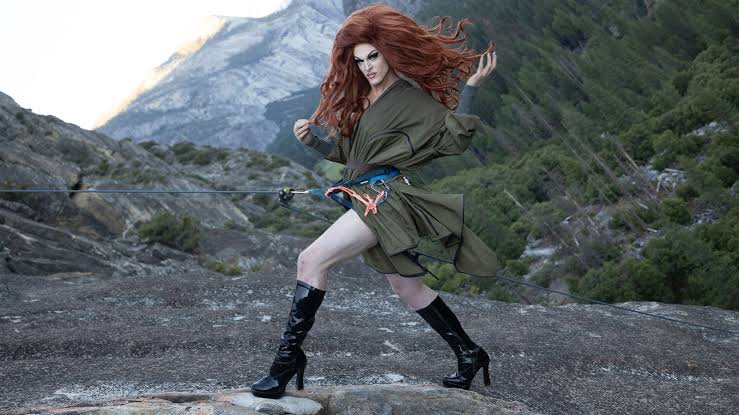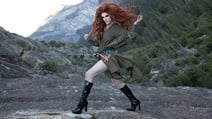 community organizer." Portrayed by photographer Wyn Wiley, they are usually photographed atop a mountain in full drag (6-inch heels included!). Wiley sees Pattie as a way to inspire people who often feel excluded from outdoor spaces—particularly members of the LGBTQ+ community, people of color, and individuals in larger bodies—because the outdoors is for everyone.
In fact, he is co-founder of The Outdoorist Oath, an organization dedicated to inclusion, environmental education, and the planet. Each year, she raises scholarship funds to ensure LGBTQ+ and BIPOC individuals can get outdoors and appreciate nature through backpacking and camping without financial barrier.
Pattie Gonia also raises awareness about climate change and environmentalism in a broader sense—most recently through a drag showcase for Earth Day where each performer highlighted a different aspect of environmental destruction and climate change including global warming, biodiversity loss, pollution, and more—with outfits mostly made from upcycled materials.
Rikki Webber

(she/her)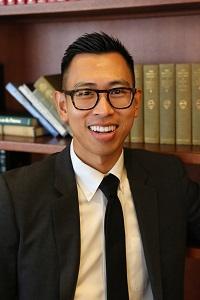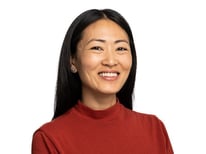 This environmental activist is a legal practice manager at EarthJustice, the United States' largest non-profit environmental law organization. This group uses the justice system to defend the earth from pollution and other forms of abuse.
Webber has worked on cases promoting renewable resources, energy efficiency, and electric vehicles. She once stated: "Environmental justice is for all people and achieved by all people." She lives by this philosophy, demonstrating the need for people of all backgrounds within sustainability—which will assist everyone in the global community.
As queer and BIPOC, she is no stranger to workplace racial injustices and gender biases. This led her to start an LGBTQ+ group at EarthJustice, focused on creating a welcoming place for queer environmentalists. She is also involved in the company's Diversity, Equity, and Inclusion team, working to involve LGBTQ+ people in environmental activism.
Rose Marcario

(she/her)
For almost all of her life, Marcario, a queer woman, has actively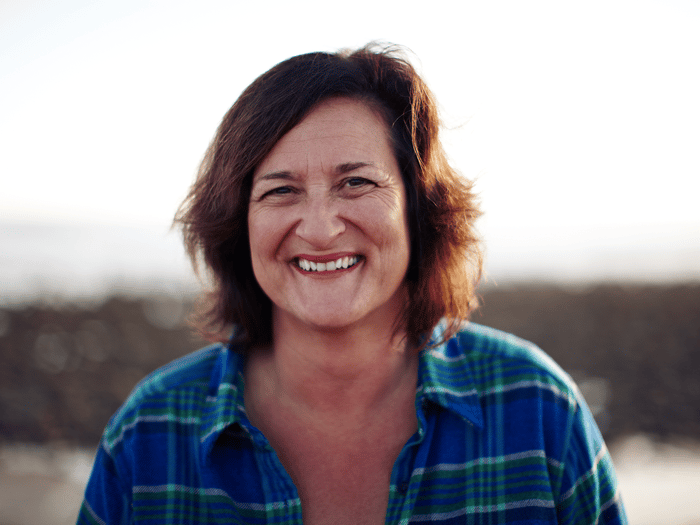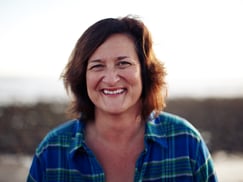 promoted sustainability. During seven of her 12 years working at environmentally-forward corporation Patagonia, she served as the CEO. She was able to instill positive change while at the company—one such change was the creation of an organic food division of Patagonia, Patagonia Provisions.
Marcario and Patagonia's founder, Yvon Chouinard, started this division to make a positive environmental difference via improved food production and consumption practices. With wild-caught or sustainably farmed fish, toxic pesticide-free fruits and spices, a sustainable supply chain, and more, Patagonia Provisions products "restore the environment and benefit the people who produce it." Marcario also founded the company's in-house venture fund, Patagonia Action Works, a digital hub that environmental activists can use to communicate.
In 2015, President Barack Obama named her a Champion of Change—and in 2020, she was ranked number one on Fast Company's Queer 50 list, which highlights queer women and non-binary people who are transforming the business world. She even co-produced a play, "The Break-Up Notebook," about a lesbian relationship—hoping to empower queer folks in arts and activism. Now, she serves as a chair member on vehicle manufacturer Rivian's Planet and Policy Committee.
Dean Jackson

(they/them)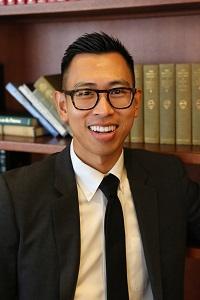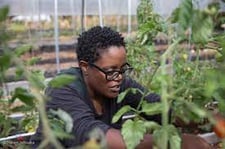 Dean is a trans, non-binary urban farmer who started Hilltop Urban Gardens (HUG) in 2010 in Tacoma, Washington. HUG is a self-described way to "build neighborhood food systems and inspire communities to take care of each other." According to the Social Justice Fund: "HUG seeks to inspire our community to live with abundance."
HUG grew from a small front yard garden to a 12-site organization that is helping communities reach food sovereignty, reduce national dependance on existing (and often environmentally destructive) food production systems, and wipe out food insecurity.
Jackson has a deep respect for the planet, as they promote alternative food sources and environmental justice through independence and community organization. HUG creates beneficial and productive gardens while offering neighbors food in exchange for volunteer work.
Environmental Activism for All
People today, of all types and backgrounds, continue to work toward equality, social justice, and environmental protection. It's extremely apparent that the environmental movement would not be the same without the LGBTQ+ community.
Triumvirate Environmental respects the work and accomplishments of the activists highlighted above—as well as all the other queer-identifying people in the environmental industry—and recognizes the hard work they do to protect the community and the planet. We can take inspiration from their struggles and sacrifices as we work toward a healthier, happier, coexistent world.