6 Reasons to Outsource Your Environmental, Health, & Safety Operations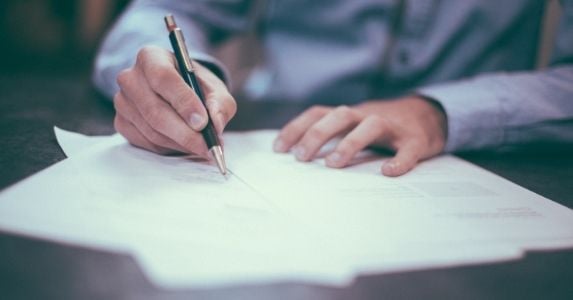 Whether your business is a healthcare corporation, a small research and development firm, an industrial manufacturing company, or anywhere in between, your business could experience numerous benefits from outsourcing environmental, health, and safety (EHS) operations. Outsourcing EHS allows you to concentrate on business objectives while leaving the difficult tasks of protection, enforcement, and health to environmental experts. EHS support services can provide audits, compliance reporting, and training all from one provider.
Here are six advantages of outsourcing EHS that apply to all businesses, regardless of their location, size, or scope:
Keeps You in Federal, State, and Local Regulatory Compliance




Rest assured that when you outsource your EHS support services, your business will be in compliance with all federal, state, and local regulations. Environmental service providers will have advanced knowledge of regulatory enforcement issues, reducing the chances of non-compliance. Compliance services can include full EHS program design and implementation to planning, document preparation, and permitting, as well as EHS compliance audits. An audit by a trained EHS team will identify any regulatory compliance issues and provide the necessary solutions to ensure future compliance.

Maximizes Cost Savings and Boosts Efficiency

Staffing an entire EHS department will help your company stay compliant and safe, but it comes at a significant cost. When you consider the amount of resources needed – which include EHS training, a variety of equipment and tools, and employee compensation – the expense of establishing a multi-employee EHS department at your facility may outweigh the value. In addition, scaling becomes a concern as your EHS department would have to manage inefficiencies as an internal team grows and learns. Outsourcing EHS support services allows you to invest in a well-trained and specialized team already equipped with all the tools and resources they need to get the job done. The cost savings from outsourcing can be invested elsewhere to support business growth.

Provides Expertise During Emergency Response Situations




Internal EHS departments are occasionally confronted with situations they have never seen before. If you're outsourcing EHS, your provider is likely to have staff who can respond to any situation including emergencies. Having a team of skilled EHS experts ensures that the company is secure no matter what could happen.

Ensures Workplace Safety

OSHA requires employers to provide a safe workplace. When it comes to employee safety and well-being, there is no room for error. In organizations with little or no EHS personnel, safety can be easily overlooked in the interest of reducing costs. Workplace safety can be ensured by outsourcing EHS support services to a professional provider who will perform a safety audit to uncover potential safety risks and avoid preventable emergencies before they occur. The EHS provider will have the resources and expertise to implement proper safety policies and procedures to protect against anything uncovered through the safety audit.

Manages Risk and Lowers Liability

Outsourcing EHS support services will help your business minimize liability and function more efficiently by effectively mitigating financial, health, and safety risks. As a result, a safer workplace leads to lower liability and workers' compensation insurance rates, making outsourcing EHS even more advantageous. Not to mention, maintaining environmental compliance will help your organization avoid fines and legal repercussions for environmental violations.

Allows Focus on Core Competencies

Outsourcing EHS functions to an expert team helps you concentrate on your core, high-priority business goals. Although having an in-house EHS department has its advantages, outsourcing the planning, production, and execution of your EHS needs will ensure that your business stays ahead of safety concerns and remains in compliance. Our unique EHSOne® program takes the worry of compliance and hazardous waste management. Click below to learn more about EHSOne®.