Are You Prepared to Submit the Biennial Report by March 1st, 2022?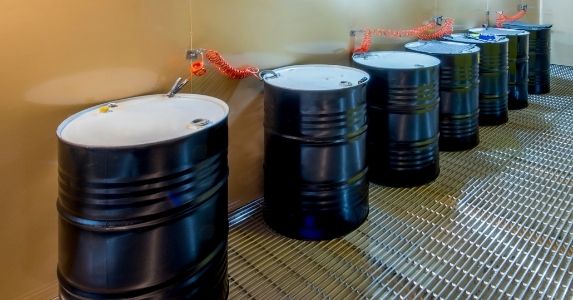 As 2021 comes to an end, make sure that preparing to file your regulatory reports is at the top of your to-do list for 2022! Large quantity waste generators are required by the Resource Conservation and Recovery Act (RCRA) to file a report every two years documenting their hazardous waste operations from the previous year. An annual report is required by some state authorities. Contact your state agency to make sure your state requirements.
This report is called the National Biennial RCRA Hazardous Waste Report, often known as the Biennial Report. The EPA requires qualifying waste generators to submit the Biennial Report form (EPA form 8700-13A/B) to an approved state agency or an EPA regional office by March 1 of each even-numbered year, reporting on the odd-numbered year waste shipped. This implies that the next Biennial Report must be submitted by March 1, 2022.
If any of the following requirements are met, your organization is required to submit a Biennial Report:
The site generated and disposed of, in any single calendar month, 1,000 kg (2,200 lbs.) or more of RCRA hazardous waste; or
The site generated and disposed of, in any single calendar month, or accumulated at any time, more than 1 kg (2.2 lbs.) of RCRA acute hazardous waste; or
The site generated, in any single calendar month, or accumulated at any time, more than 100 kg (220 lbs.) of spill clean-up material contaminated with RCRA acute hazardous waste, if classified as a very small quantity generator.
How to Prepare your Biennial Report
Review your hazardous waste profiles

Start the year by reviewing your hazardous waste profile. Make sure all of your profiles are still active. Has anything been changed in terms of the generating process? Has anything been added or removed from your chemical inventory? Are all of the techniques of treatment and disposal the same? This is also a good time to update RCRA waste codes, source, form, and management codes. This will not only make preparing your Biennial Report easier, but it will also help your waste program stay compliant.

Waste minimization

This is an ideal time to consider any new waste reduction methods that can be introduced. Is it possible to lessen the volume or toxicity of your waste? Is there any waste that can be recycled or repurposed? On the Biennial Report, you will be asked to report on your waste minimization activities.

Tracking Your Generator Status

Make sure you keep track of your generator status throughout the year (large, small, or very small quantity). Keep in mind that generator status is determined by the amount of hazardous waste produced each month AND shipped offsite. Tracking the quantity sent out on a manifest isn't enough. Be aware of activities that might cause you to surpass your status, such as a lab cleanouts or moves. Pay close attention to any P-Listed materials that are ordered. Even if you just dispose of 1 kilogram of P-Listed waste in a month, you will be classified as a LQG, exemptions reports do apply per state and federal guidelines, however, reporting does not change and you are required to complete the biennial report.
Please click below to contact us if you have any questions or need assistance putting together your report. Our team of professionals is experienced in producing Biennial Reports and glad to assist!