6 Reasons to Outsource Environmental, Health, & Safety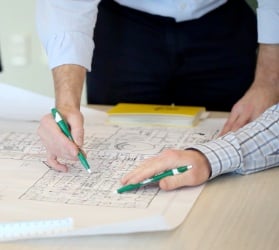 Whether you're a large healthcare institution, a small research & development venture, an industrial manufacturing powerhouse, or somewhere in-between, outsourcing environmental, health, and safety operations has immense benefits for your organization. Outsourcing EH&S allows an organization to focus on its goals, while leaving the demanding safety, compliance, and health tasks to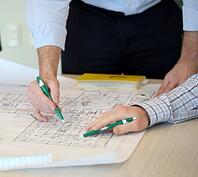 environmental experts.
Here are six benefits of outsourcing EH&S that are applicable to all organizations, regardless of location, size, and scope.
1. Ensures Federal, State, and Local Regulatory Compliance
Choosing to outsource EH&S ensures that your organization will remain compliant with all federal, state, and local regulations. An environmental service provider will be ahead of the curve on all regulatory compliance matters, mitigating the risks associated with non-compliance for your organization. Compliance services can range from full program development and execution; to planning, document preparation, and permitting; to compliance audits. A quick audit by a qualified EH&S team can pinpoint any compliance concerns and provide the proper solutions to ensure compliance moving forward.
2. Maximizes Cost Savings and Boosts Efficiency
Staffing an entire EH&S department can help your organization maintain compliance and safety; however, it comes with substantial costs. The cost for building a multi-employee EH&S department at your facility may not be worth the value when you consider the amount of resources required – which include constant training, a myriad of different equipment and tools, and employee compensation. Not to mention the battle with inefficiencies as an internal team grows and learns. Outsourcing EH&S allows you to invest in a well-trained team of experts, equipped with all the tools and resources they need to get the job done – plus you don't need to worry about their compensation. The cost savings experienced by outsourcing can be invested elsewhere to help business growth.
3. Expertise for All EH&S Occasions
Just like any other department, internal EH&S professionals are occasionally presented with instances they have never seen or experienced before. Chances are, if you're outsourcing EH&S, your provider will have a team member capability of handling any situation. Having an expert team of EH&S professionals at your service helps make certain that your organization is covered in all situations; routine or emergency.
4. Ensures Employee Safety
Employee safety must be a priority for all organizations. There is no margin for error when dealing with the safety and well-being of employees, and for an organization with minimal or no internal EH&S staff, safety is often neglected (see also: jeopardized) in order to keep costs down. Outsourcing EH&S can ensure that employee safety is a top priority, as qualified EH&S providers have the means and experience necessary to develop proper safety protocols and procedures. Safety audits conducted by an expert EH&S provider will uncover possible safety hazards and prevent catastrophes before they happen.
5. Manages Risk and Lowers Liability
Outsourcing EH&S can effectively mitigate environmental, health, and safety risks, allowing your organization to reduce its liability and operate more safely. As a result, a safer workplace translates to lower liability and workers comp insurance costs, making the decision to outsource EH&S even wiser.
6. Allows Focus on Core Competencies
Is EH&S a core part of your business? It is a core competency of Triumvirate, and any other EH&S provider out there – so be wise and leave EH&S to the experts. Outsourcing EH&S allows you to focus on the core aspects of your business, without sacrificing environmental, health, and safety integrity. Quit wasting valuable time and resources worrying about EH&S, and outsource it to the pros, so you can focus on your organization's mission, goals, and values.
Staffing an in-house EH&S department certainly has some benefits too; however, outsourcing the planning, development, and execution of environmental, health, and safety functions will ensure that your company is operating efficiently, compliantly, safely, and optimally.
Learn more about outsourcing EH&S from an experienced environmental consultant.