Biotech EHS Outsourcing: A Competitive Advantage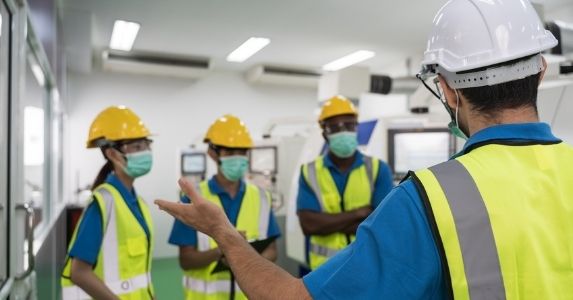 In this dynamic biopharma market, it's crucial for managers not to skimp on environmental, health, and safety (EHS) operations. This may require seeking outside help.
We know it's challenging out there right now for many industries—including biotech. I've seen how some organizations are weathering the post COVID-19 drop in profits and funding by laying off staff and cutting back overall. But what hasn't changed since the pandemic is that some specialists are always essential—such as those who can handle the technical and operational requirements for compliant waste management and disposal.
It can be enormously complex, requiring top-notch safety and operations staff. I've observed over the years that there never seems to be enough of these pros to go around—even in lean times. And they are crucial personnel, along with those in R&D. That's because a mistake in an audit can halt therapy approval and production and affect the company's reputation or valuation.
In this environment, missed deadlines could risk the organization's actual survival. So, now as much as ever, it's crucial for biotechs of all sizes to have the right mix of staff to ensure their handling of waste products is compliant and efficient. And it can also be a way to contribute to the company's profitability (through smart sourcing and other means).
EHS Compliance Remains Key for Biotech
Despite uncertainties about the United States biotech industry's near future, some things don't change. Each organization must keep innovating to promote its pipeline and go to market. This means storing, labeling, managing, and replenishing dangerous chemicals, among other tasks.
And lab and other operations create all sorts of waste—including materials that are simple and non-toxic (such as discarded paper or cardboard items). Some are hazardous—besides chemicals, there are single-use plastics used in making, testing, or administering therapies.
Some biotech waste materials can be recycled, while others require conventional treatment methods. Each of these types of processes must adhere to laws, guidelines, and best practices. They often require specialized recordkeeping and paperwork for later audits. The company must have policies in place to deal with emergencies; staff must be regularly trained in safety, as well.
Compliance that Drives Market Strategies
However, the lack of trained and experienced EHS biotech specialists, fulfilling all the disposal commitments compliantly, is extremely challenging. The rules to protect people and the public are rigid, and don't permit slackness—no matter what the EHS personnel mix of a given organization is.
The demand for a robust EHS compliance program impacts organizations of all sizes—from startups barely out of the lab, to established midsized profit-generating companies, all the way to major enterprise biopharma organizations.
Each market segment has particular challenges. For instance, at startups or smaller biotechs, everyone is busy—all hands wear many hats—and routine but essential tasks can be unintentionally overlooked. The waste handling and disposal processes aren't necessarily compliant with safety regulations or industry best practices.
These workflows require staff with professional certifications and specialized training—and ideally, degrees in environmental safety and/or similar disciplines. This is often out of a startup's budget—while even well-funded organizations find it difficult to secure staff who hold just the right credentials.
At midsized- and enterprise-class biotechs, there is usually a culture of safety in place—the challenge is to maintain this the way the rest of the organization demands. And the bigger the biotech, the more important it is that R&D is happy and safe.
These organizations need the most robust, sophisticated, and intelligent EHS processes. Sometimes, top-notch R&D and other staff members are more attracted to companies that have safety culture as part of their brand. And in a large organization, predictability is crucial for smooth and efficient operations.
EHS Outsourcing Benefits
You can take steps to make EHS processes more reliable, despite market and staffing fluctuations—and ensure compliance and operational excellence. One way, as a number of biopharma organizations have proven, is to outsource some or all of your EHS processes to specialized vendors. Depending on your operations, this can be economical—reducing overhead cost, while keeping the company safe, compliant, and productive.
Also, outsourcing or augmenting EHS operations takes a burden and headache away, permanently. No need to worry about staffing. Professionals, armed with advanced EHS cloud solutions, can oversee audits and paperwork. You always will know you have a reliable pool of EHS personnel to supply your unique materials management needs. This helps with future budgeting and project planning.
Ideally, you should contract with as few partners as possible, to keep the operations simple and communications streamlined. In my experience, sole-source EHS provides a single:
Service experience with one contract to simplify the relationship

Dedicated leader to oversee your unified team of on-site EHS professionals and services

Centralized, shared knowledge repository to easily manage data and ensure transparency

Comprehensive regulatory training matrix tailored to your organization

Source for specialized/unique project needs

Way to communicate needs and goals for EHS programs
If you do decide to investigate third-party EHS service providers, you need to go through due diligence, as with any partnership. Check references and see if the provider's team members have catered to companies of your type and size. Find out if they manage the sorts of waste streams you create. Ask if they understand federal, state, and local compliance regulations—and if they have standard operating procedures (SOPs) and communication plans. And so on.
Such a relationship may prove to be more economical for your needs. You don't need full-time, dedicated in-house staff—and professional experts are skilled at finding ways to more profitably handle materials disposal (such as recycling single use plastics).
Want to learn more? Our own EHSOne® program might offer what you need to overcome staffing challenges. Talk to us today.