Black Environmentalists You Should Know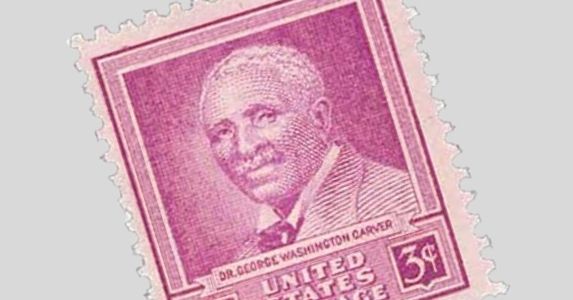 Black History Month is an opportunity to understand and acknowledge the endeavors of People of Color (POC) around the world. This Black History Month, we are recognizing environmental leaders and innovators who have served as a voice for environmental justice for communities across the country.
George Washington Carver
George Washington Carver was an agricultural scientist who invented the techniques to prevent soil depletion by performing crop rotation. Crop rotation is the practice of cultivating a variety of crops in the same location over the course of several growing seasons. It lowers dependency on a single set of nutrients, insect and weed pressure, and the likelihood of pests and weeds acquiring resistance.
As a researcher and professor at Tuskegee University, Carver developed techniques to improve soil depletion by planting sweet potatoes or legumes such as peanuts, black-eyed peas, and soybeans. With the help of other agricultural experts, Carver promoted farmers to practice crop rotation to improve soil depletion. Nicknamed the "Black Leonardo" by TIME Magazine in 1941, Carver is an iconic figure in African American History and resource conservation.
Lisa Jackson
Lisa Jackson was the first African American to serve as the federal EPA Administrator, serving from 2009 to 2013. While serving, Jackson prioritized focusing on vulnerable groups—including children, the elderly, and low-income communities—who are prone to environmental health threats. During her tenure, she was the first agency administrator to focus on reforming the nation's chemical management law, the Toxic Substance Control Act of 1976. After 16 years with the EPA, she joined Apple as its Vice President of Environment, Policy, and Social Initiatives.
Dr. Robert Bullard
Dr. Robert Bullard is known for being the "father of the environmental justice movement." He was interested in environmental justice while working as an environmental sociologist in Houston in the late 1970s. His work there allowed him to identify systematic patterns of injustice, and he eventually wrote a book about it, Dumping in Dixie, which is widely regarded as the first book to fully articulate the concept of environmental justice. Dr. Bullard has authored numerous books on the prominence of waste facilities in predominately African American areas all over the nation, as well as others that address urban land use, industrial facility siting, housing, transportation, climate justice, emergency response, smart growth, and equity.
Carl Anthony
Carl Anthony is passionate about bringing justice to those at the bottom of the economic ladder, including POC, and is working to build an environmentally sustainable economy. Throughout his career, he has worked to solve these social injustice issues. Anthony is the founder of the Urban Habitat Program, one of the oldest environmental justice organizations in the country, and he is the former head of Earth Island Institute.
Ibrahim Abdul-Matin
Ibrahim Abdul-Matin served as the Sustainability Policy Advisor to Mayor Bloomberg and as the Director of Community Affairs at the NYC Department of Environmental Protection. Abdul-Matin is a former Outward-Bound instructor and helped found the Brooklyn Academy for Science and the Environment. He is also the author of the book Green Deen: What Islam Teaches About Protecting the Planet.
Dr. Warren Washington
Dr. Warren Washington is an internationally recognized expert in atmospheric sciences and climate research and developed one of the first atmospheric computer models of the earth's climate. In 1997, Dr. Washington won the U.S. Department of Energy Biological and Environmental Research Program Exceptional Service Award for Atmospheric Science for the development and application of advanced coupled atmospheric-ocean general circulation models to study the impacts of human activities on future climate. In 2010, he was awarded the National Medal of Science by President Barack Obama. Dr. Washington is the second African American to earn a Doctorate in Atmospheric Sciences and serves as a role model for generations of young researchers who are interested in the atmospheric sciences profession.
There is so much more to learn about environmental justice in communities of color, and we are grateful for the various Black leaders who have contributed to this cause. We remember these leaders this Black History Month and every month, and hope to magnify their voices as awareness of environmental issues continues to grow.