Do you know what information to provide your ER contractor in an ER situation?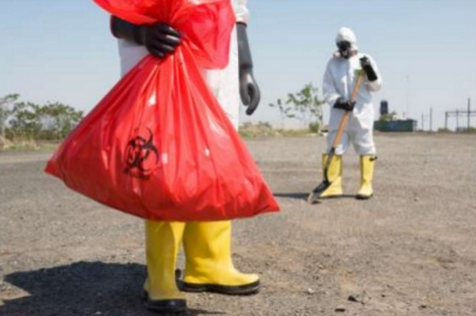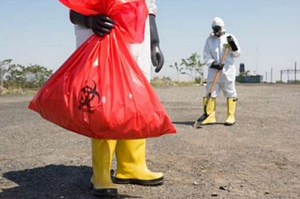 Recently, Triumvirate's in-house expert Kevin Coulon hosted a webinar on emergency response preparedness. You can find a complete copy of his slide deck at the bottom of this post. During this webinar he addressed a variety of topics including how to prepare for an emergency response situation. Here's what you need to know:
What information should you provide a responding contractor?
If you're calling in an ER contractor, there is some information you should have on hand to assure they arrive on time and get the job done quickly, safely and compliantly. Having accurate information is extremely important is it can shape the contractor's decisions including what people and equipment they bring to your site. Here are the questions you should be prepared to answer:
What's the name and phone number of the person who will be onsite?

What chemical(s) were involved?

Are MSDS's available?

What's the site address including building number/name, room number and the area that has the problem?

Has there been a release to the environment or is it contained within the building?

If released to environment, define the media affected (soil, groundwater, surface water, concrete, asphalt, etc.)
If released down a drain, define where the drain goes (treatment system, direct to sewer, etc.)

What quantity was released?
What other agencies have been contacted?
What actions have you taken prior to making the call?
What are your expectations for clean-up?


What Information Should You Get From Your Contractor
Keeping the lines of communication open with your contractor during an emergency response situation is integral to the success of the clean up. When you call your contractor, make sure you know when they will be on site and what they will be working on. Ask for an estimated time of arrival and for updates if the time changes. How clean do you want the area (only remove the hazard, full decon, etc.)
What preparation should you be doing now in case of an ER situation?
Understand Potential Scenarios Reduce your chances of an ER situation while preparing for any potential events by walking around with key staff and contractors. You should assess chemical storage practices, update your chemical inventory and track energetic or highly hazardous materials. Assess treatment tanks and identify high risk areas for spills. After your walk through is complete, update contingency plans and begin training employees.


Train Employees Make sure all employees have the appropriate training for their anticipated responsibilities in an emergency response situation. The best way to do this is by reviewing observations from the site walk through you completed in the previous step and discussing worst case scenarios and related responsibilities with your employees. Next, conduct mock drills and test your call system. Limit who can make the call for outside help and make sure that person is knowledgeable and able to make decisions needed to clean up the spills. This will eliminate confusion in the event of an emergency and help assure your contractor is getting the right information.


Have Written Information Ready for Your Contractor One way to help simplify a potential ER situation is to prepare a simplified ER binder for your ER contractor. This should include a copy of your internal communication plan, phone numbers & pagers for key staff and phone numbers for other outside contractors that might be involved. You should also include a site map and information on your most dangerous materials. Having this information on hand will help your ER team complete the clean up quickly and efficiently.
Want to learn more about emergency response? Click through the presentation deck below or learn about our services at this link.
Click here to view other upcoming webinars.