Emergency Response: Who Should Clean Up in 200 Words or Less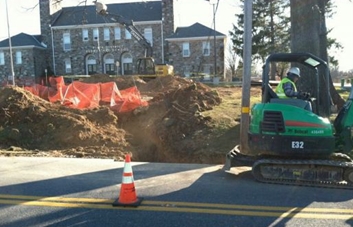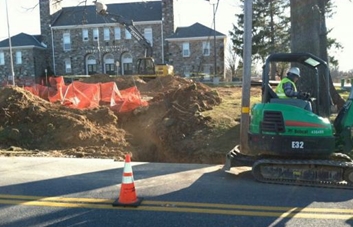 Building off the last post on who should evacuate during a spill, another common question is "Who is responsible for cleaning up the spill?" OSHA states in CFR 1910.120 that a spill becomes an emergency response when it is likely to result in an uncontrolled release of hazardous substance and/or poses a potential safety or health hazard to the responder. This is a fairly broad definition, but it generally boils down to what you and the responder feels comfortable with.

If a lab employee spills a very small quantity of a fairly benign substance, then they are probably capable of cleaning it. However, if that small quantity is highly toxic or is impacting a floor drain that leads to city sewer, it has become an emergency that requires OSHA trained personnel to evaluate and clean. A useful tool that many institutions have put into place is a "cut off" volume for any and all low-risk substances to delineate between "incidental" and "emergent" spills.

For instance if your "cut off" volume is 4 liters and a researcher drops a half full 4 liter bottle of buffer, they can clean it up. On the other hand, if the same bottle contains ethanol, which poses a significant fire risk, it's time to evacuate your employee and call in a hazmat-trained spill team. It's important to note that it's perfectly acceptable and fairly common to prescribe your "cut off" volume at 0, meaning any spill of any volume requires a trained hazmat team to evaluate and clean regardless of the associate hazards.