Innovative & Cost-Effective Strategies for an Efficient Waste Management Program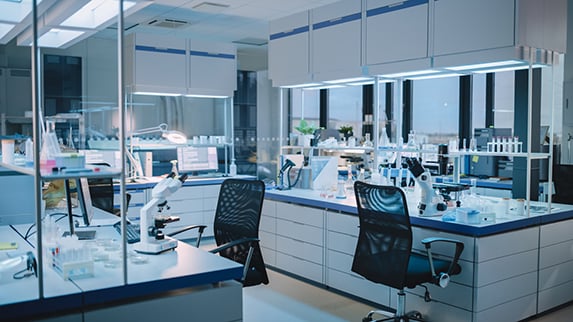 Growth within your operations is an indicator of success, but it can also mean your organization generates more waste. As major waste streams such as hazardous materials, regulated medical waste (RMW), or plastics increase, disposal options become more limited, resulting in costly waste treatment and hard-to-reach recycling goals. With Triumvirate Environmental's holistic approach to waste management, our experts create efficiencies that will reduce overall costs throughout your waste program while helping your organization make progress on its sustainability initiatives.
An Innovative Approach
To understand your organization's specific needs, our team of waste disposal and management experts meet with key stakeholders at your site, such as your EHS team, facilities group, and operations managers. We analyze your waste generation processes, packaging and consolidation practices, waste profiles, and shipment routing and disposal site selections, among other components of your program, to search for new possibilities for positive change. For example, several opportunities to drive efficiencies for biotechnology, life sciences, or industrial companies include:
More sustainable recycling options, such as recycling biowaste and other hard-to-manage plastics and wastes
Better packaging choices, such as bulk containers
More efficient disposal sites based on proximity, cost, and our network of treatment, storage, and disposal facilities (TSDFs)
Reviewing waste profiles to update waste codes that are inaccurate or no longer apply
Let's unpack each of these opportunities.
Sustainable Recycling
Because of Triumvirate Environmental's unique ability to recycle complex materials such as RMW, single-use bags, 55-gallon drums, and other plastics at our Jeannette, PA recycling facility, we provide an avenue to divert a significant portion of your company's waste streams away from landfill. At the facility, we sterilize, shred, and process the material before combining it with other recycled plastics to create a master blend. The blend is manufactured into plastic lumber used for plastic pallets, landscaping, benches, and a variety of other applications, creating a sustainable output of materials that were otherwise destined for landfill. One large biotechnology company, for example, partnered with Triumvirate to re-evaluate its waste program and successfully diverted more than 1.1 million pounds of waste from landfill and instead recycled it.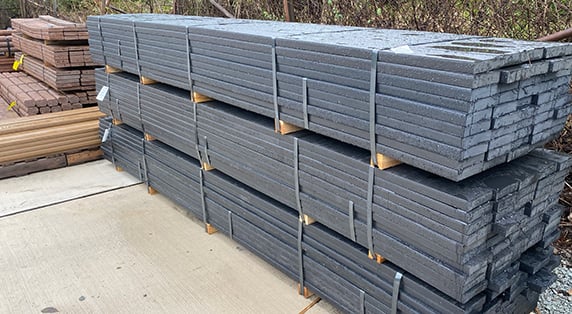 New Waste Packaging
We can develop new waste flows, storage, and packaging processes that enhance your operations. Our waste management model, tailored to your site's unique needs, can increase the amount of waste sent per shipment by using larger containers and improved scheduling and logistics. Our team calculates hidden costs, such as transportation and labor, to ensure we propose the most efficient and effective packaging solutions. For example, we helped a company that used 55-gallon drums for waste packaging transition to a more efficient alternative: cubic boxes. Cubic boxes not only cost less to purchase than expensive drums, but also can be stacked when transporting non-dense materials, effectively reducing transportation costs. Additionally, the boxes arrive flat and can be built on an as-needed basis, easing handling complications and saving supply space. Site-specific changes like this can impact the scope of your waste program and result in greater cost-savings and efficiencies.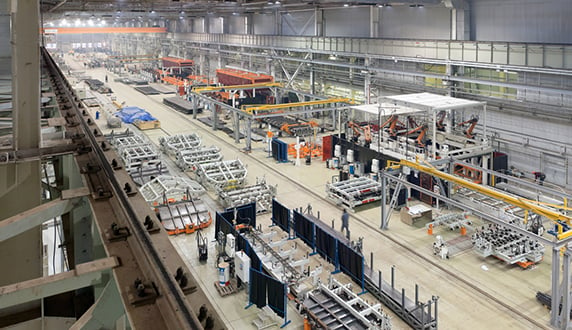 Efficient Disposal
While determining which disposal outlets are best for your organization, you can trust that Triumvirate Environmental approaches your waste the way you would. Instead of looking at how your waste streams fit into our facility, we are committed to finding the best fit for your waste based on your approved site list. In doing so, we identify disposal outlets that have more sustainable management methods, such as waste-to-energy, fuel blending, recycling, and recovery options that help drive environmental consciousness and reduce your waste program's carbon footprint. We will also work to find disposal options that are close to your operations to offset costs so you can save money and take steps toward your sustainability goals by working with our proposed recycling and disposal facilities.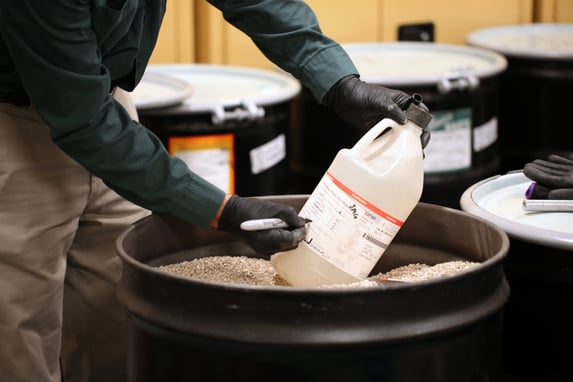 Waste Profile Reclassification
For biotechnology, life sciences, and industrial organizations, many components of your business are constantly changing, but waste profiles often remain the same due to a lack of the time or resources required to review and update them. Triumvirate Environmental can provide a fresh set of eyes to evaluate your profiles to remove any unnecessary or outdated waste codes. Proper classification of waste profiles ensures a maximum number of disposal options and lowers the cost of treatment. For example, if a solvent is listed as flammable and corrosive, but it is actually only flammable, you may be spending more than necessary on disposal costs for further treatment at a less convenient facility. Instead of requiring incineration, the flammable profile can be treated in a more sustainable way such as fuel blending. Our experts have decades of expertise and the necessary skillset to ensure your waste profiles are classified accurately.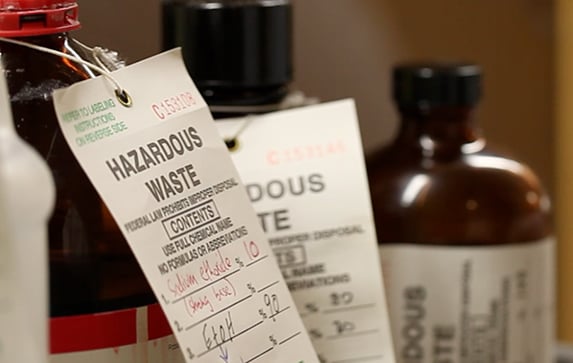 Re-Evaluate Your Program
Leading biotechnology, life sciences, and industrial companies have re-evaluated their waste management programs with Triumvirate Environmental's help to become more sustainable, reduce inefficiencies, and save money. Our recommendations have led to more cost-effective packaging and waste routing selections, more efficient disposal options, and more accurate classifications of waste profiles. Despite production increases and more waste being generated, organizations are saving money and capitalizing on the budget available to find the best available technologies and solutions to fit the specific needs of a site. You can make significant strides toward your organization's sustainability and recycling goals while reducing waste management costs with our innovative, holistic, and customer-intimate approach. Click below to learn more about our waste management and disposal strategies or call us at 617-715-9055 to speak to an expert about building and maintaining an efficient waste program.