Shipping Hazardous Materials by Air: Simply Trained vs. Trained, Qualified, and Competent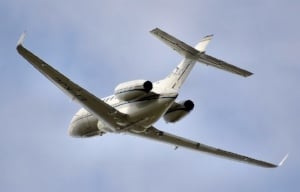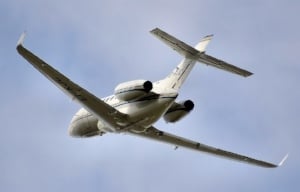 In the EH&S world, there are many disciplines that require training, such as the shipping of hazardous materials and the management of hazardous waste. The training is required so that employees tasked with those functions are presented with, and be provided an explanation of, specific regulatory requirements which they must meet.
But, the question becomes, once trained, is the employee tasked with duties falling under the requirements qualified and competent? When it comes time to put the knowledge acquired during training to use, can the employee perform the task compliantly? Even further, does the employee continue to be competent if considerable time elapses between tasks or is given new and more challenging tasks? If I'm an employer, I need to know - if I don't, I risk penalties, financial, civil, or criminal liability, the reputation of my company or institution, and even peoples' lives could be at stake.
It's no secret that employers do not always make an effort to determine if employees are qualified and competent to perform EH&S tasks, usually because they don't see the consequences... right away, that is. (We've heard it - "he's got the certificate, he's good to go.") Concern about competency commonly arises only after a shipment is rejected, a regulatory inspection occurs, a citation is issued, an incident occurs, the environment is contaminated, or a person is injured or killed. It may take considerable time and practice to establish proficiency and master the minutiae of a set of regulations to be confident that related tasks are performed accurately and compliantly.
Nowhere in the EH&S world is it more crucial for an employer to determine competency after training, than when offering hazardous materials for transport via aircraft. ValuJet Flight 592 which crashed in the Everglades in 1996, an avoidable tragedy caused by the improper loading of hazardous material, is a stark example. The Federal Aviation Administration (FAA), responsible for enforcement, knows this all too well. In recent years enforcement has been vigorous. Enforcement actions against employers have resulted from discovery of non-compliant shipments at air terminals, incidents, and what's becoming ever more frequent, from unannounced inspections of employers triggered merely by offering hazardous materials by air. FAA is very concerned with the qualifications and competence of employees tasked with preparing shipments. One FAA inspector recently, during an onsite inspection, required the employer to assess the competency of each hazmat employee and certify that those previously-trained individuals were qualified, even suggesting an additional employer's signature be added to the original training certificate already signed by the instructor.
So, the lesson to be learned here is, employers should look at EH&S tasks carefully, assess the risks associated with non-compliance, and not only train those employees, but follow up and have another person with the training, knowledge, and experience assess their competency through evaluation of actual job duties. Then, and only then, should they be considered qualified.
If you're in need of IATA or other regulatory training, review our calendar of upcoming sessions by clicking the button below!