Tank Cleaning Hazards and Safety Tips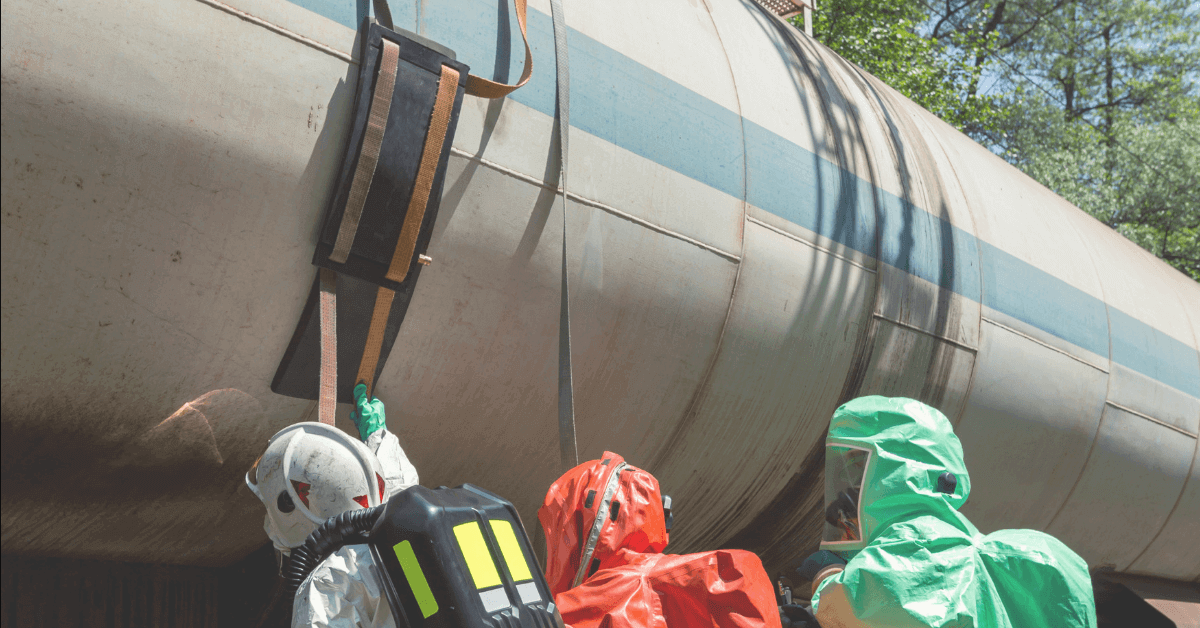 Posted by
Jasmine Sherren
March 2, 2021
There are many ways to haul and store hazardous waste. Some of the equipment used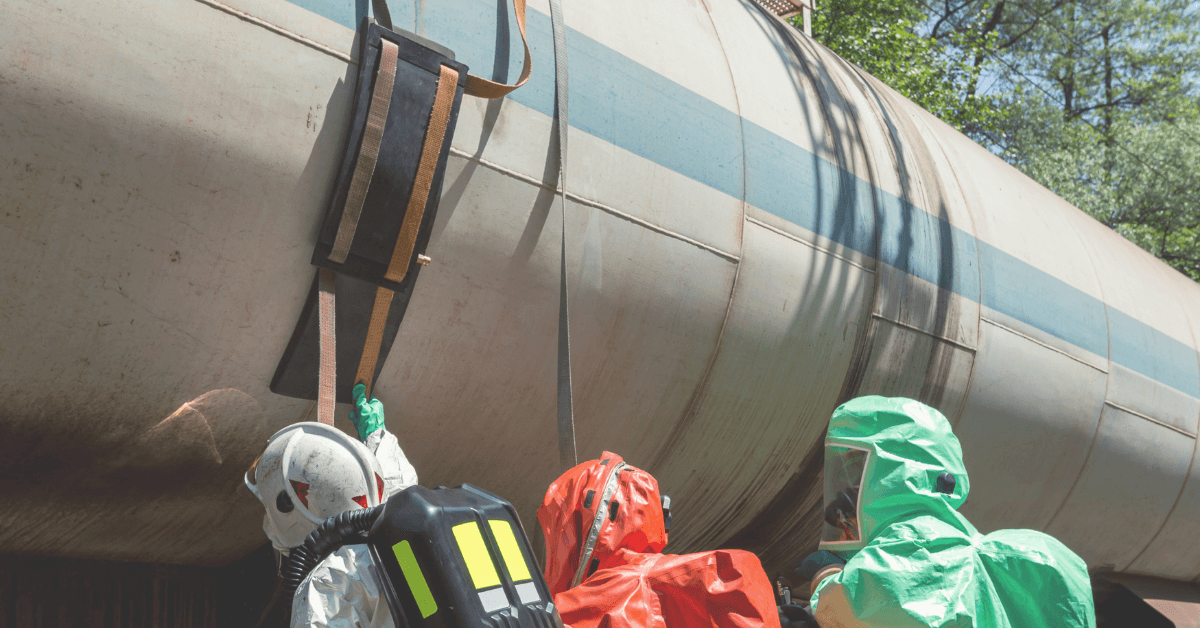 to accomplish this includes above- and below-ground storage tanks, tanker trucks, and more. The storage capacity of these pieces of equipment can vary, for example, storage tank volumes can range from 2,000 gallons to well over 30,000 gallons. Tanks like these can regularly be seen throughout local highways, containing hazardous and non-hazardous materials. However, regardless of their contents, tank decontamination becomes necessary when it is continuously used to store waste.

A common example of equipment that requires routine cleaning is a tanker truck. Tankers can carry liquids, such as water, acids, peroxides, and solvents, to name a few. Even if the contents of the tanker are not particularly aggressive, prolonged contact with the tank surface could ultimately damage the tanker. This makes it understandable as to why tankers must be regularly "washed out." When it comes to hazardous and non-hazardous substances, preventing residuals from staying in the tank and potentially mixing with the next waste stream being transported is extremely important. Generally, these types of washouts are done using pressure washers at a treatment or disposal facility in a matter of minutes. By performing a washout, the tanker is ready to perform its next job.

Cleaning tankers is a fairly simple procedure, although the same cannot be said for storage tanks. Because storage tanks can be above or below ground, and while they usually contain between 3,000 to 5,000 gallons, they can hold upwards of 100,000 gallons based on their purpose, resulting in potential hazards to the technician performing the cleaning.
What Makes Storage Tanks More Dangerous to Clean?
When storage tank cleaning is required, a worker must enter the tank to ensure proper decontamination. Additionally, storage tanks generally contain only one opening for entrance and egress, which increases the risks and concerns that may endanger the technician. Because of this limited space and other features of storage tanks, storage tank cleanings are categorized as a confined space.

The definition of a confined space is "a space that is large enough to enter and perform work, not designed for human occupancy, with limited openings for entry and exit."  The hazards afforded by tanks and tank decontamination services are many, including dangers from toxic vapor and gas releases, explosions, radiation, oxygen deficiency, and physical hazards. Therefore, specific training and certifications are necessary. While performing any sort of storage tank cleaning, it is essential to have the following Personal Protective Equipment (PPE) as recommended by OSHA)[1]:
Hard hat for overhead impact or electrical hazards
Eye protection with side shields
Gloves chose for job hazards expected (e.g., heavy-duty leather work gloves for handling debris with sharp edges and/or chemical protective gloves appropriate for chemicals potentially contacted)
ANSI-approved protective footwear
Respiratory protection as necessary—N, R, or P95, filtering facepieces may be used for dust (e.g., dried mud, dirt and silt) and mold (except mold remediation). Filters with a charcoal layer may be used for odors.

These are the most basic necessities for a confined space entrant. Additional PPE is required based on all hazards that are present.
When considering proper PPE for tank cleanings, it is vital to remember not only the inherent safety hazards but also the managerial requirements and possible workplace stressors involved (psychological, physiological, environmental, etc.) as well. For example, numerous safety hazards include restricted vision and movement while working inside tankers, as well as difficulties communicating with others while wearing air respirators. These concerns will be addressed in your confined space permit when required.
Tips for Safety While Preparing Tank Cleanings




Create a solid plan – To reduce the risks involved with tank cleanings, coordinate a plan with plant managers and/or trained personnel to assess and plan for possible hazards involved. Creating a solid plan also involves attaining any necessary permits to enter the confined space, and coordinating safety meetings to ensure personnel is aware of any possible risks involved.
Have a Confined Space Emergency Rescue Team – Even if your plan is executed perfectly, unpredictable things could happen. It is best to prepare a confined space emergency rescue team to protect your employees and facility.
Only use trained and certified personnel – Again, to reduce hazards involved with tank cleanings, only use professionals who are trained and have the industry-specific knowledge and experience to carry out a safe tank cleaning. Any person who has significant health risks or lacks the applicable knowledge should not be involved.
Practice safety at all times – Whenever performing any type of tank cleaning, proper PPE must be worn throughout the process. Additionally, personnel must use the proper safety equipment, like oxygen and gas detectors and emergency medical kits, to be properly prepared for any emergency that may occur. Appropriate safety procedures, like properly shutting off any valves, should also always be accounted for while performing tank cleanings.

When used for hazardous waste, tanks must be in full compliance of regulations set forth by the EPA. Additionally, following proper safety procedures is critical throughout this process. Because of the extensive training and hazards involved, hiring experts might be the best way for your company to properly clean a hazardous waste storage tank.
Triumvirate is available for a variety of services, including hazardous waste disposal, tank decontamination, and more. If you have any questions related to confined space or require trained personnel, please feel free to contact us by clicking the link below.