What Is SCORM and How Can It Improve Your EHS Training Program?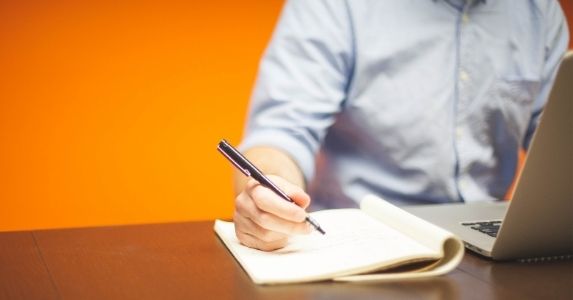 Posted by
Jasmine Sherren
July 8, 2021
Unlike children's learning, adult learning is often self-directed, meaning that we prefer to dictate what should be learned, and when, for ourselves. Therefore, customized, adaptive, and interactive learning is ideal. Effective training programs allow adults to draw on past experiences to weave what we are learning into our existing knowledge. Learning must be applicable to our lives now, requiring real-world problem-solving and context. To incorporate this real-world relevance into training, interactive elements such as scenarios, simulations, and opportunities for practice are most effective.
As asynchronous training becomes increasingly more common, it's essential to have tracking and accountability behind online trainings so that documentation of their completion is valid and audit-ready. A high-quality training program, like Triumvirate's custom on-demand training offerings, allows you to train faster and smarter. Through these custom on-demand trainings, our team will evaluate your organization's unique training needs, develop innovative eLearning content, and deliver the right training to employees through a cloud-based learning management system (LMS). One important element of the tailored-to-you program is interactive, SCORM-compliant training content.

What Is SCORM?
SCORM, an acronym for Shareable Content Object Reference Model, is an industry standard format for eLearning that allows interactivity and tracking. While passively scrolling through a PowerPoint is generally less effective as a learning tool, SCORM-conformant content incorporates engaging elements that provide opportunities for practice, experimentation, and action. This interactive content might include audio, video, or periodic assessments with questions that require an answer to complete the lesson. When you ask an employee to review a traditional PowerPoint or watch a training video, it can be hard to verify whether they have done so. SCORM-formatted courses help keep employees engaged throughout the lesson and provide insight to whether they have actively completed a training.
What Types of Data Does SCORM Track?
When training content is SCORM-conformant, important data is tracked to make your online training verifiable. This data includes:
Length of time: SCORM will record the amount of time the learner spent in the course or on the content.
Completion status: SCORM will track lesson status and send data to your LMS indicating whether an employee passed, failed, or did not complete a course.
Score recording: Course scores will also be recorded for learners, adding transparency regarding their understanding of the material and/or how effective the course is.
Learn More
Our team specializes in environmental health and safety, as well as Adult Learning Theory. With decades of experience, our industry experts provide complete EHS services tailored to the unique needs of your organization. Using industry-proven training software tools, we can develop a detailed, and rigorous customized learning management program for you. Our simple yet comprehensive training system offers cutting edge features, such as immediate certificates of completion to ensure your organization has all the necessary records to be audit-ready at any time. Click below to learn more about what our custom on-demand trainings have to offer or call us at 617-715-9055 to discuss your training needs.