5 Reasons to Work with an EHS Partner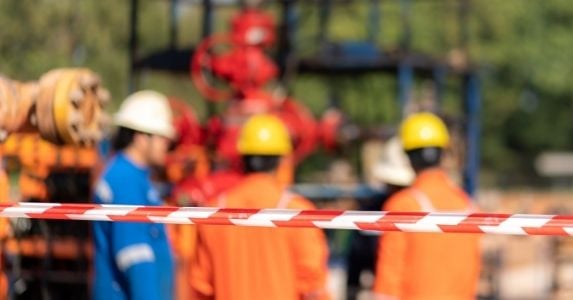 Whether you're a large healthcare facility, a small research and development venture, or an industrial manufacturing powerhouse, an EHS partner can bring valuable benefits to your business. Third party delivery of EHS services allows an organization to focus on its core goals, all while leaving the demanding environmental, health, and safety programs to the experts. EHS partnerships have numerous advantages over hiring in-house EHS personnel. Here are 5 reasons to work with an EHS partner:
Your partner will ensure you are compliant
Environmental and waste regulations are always changing. With all the priorities your organization has to focus on, these changes can be hard to keep up with. With an EHS firm, you can trust that your dedicated EHS experts will stay on top of it. Additionally, a simple audit or gap analysis performed by your EHS team can pinpoint any compliance concerns and provide proper solutions moving forward, helping your company avoid fines and violations in case of a regulatory audit.

2. Managing risk and reducing liability


EHS partners are dedicated to reducing risks and focusing on compliance and safety, reducing liabilities for your organization. By developing and implementing safety plans, providing training, conducting safety inspections, and more, your EHS firm can give you more time for customary operations. With a focus on safety and compliance, your EHS partner can help you avoid critical problems such as:
Compliance failures
Failed inspections
Fines
Injuries
Project challenges
Bad press
Shutdowns
3. Reduce costs and boost efficiency
An internal EHS department may be more costly than effective when you consider the resources required to maintain it. Ongoing employee training and retention, new systems and equipment, routine maintenance, and employee compensation all need to be considered when developing an in-house EHS program. Third parties deliver a well-qualified and trained team of experts equipped with all the resources needed for your EHS needs. They will work with you to tailor your program to meet the requirements of your organization.
4. Ensure employee safety
Third party EHS delivery helps ensure the safety of your employees. Qualified EHS providers have the means and experience needed to develop proper safety protocols and procedures. You won't have to worry about ensuring your EHS staff is properly trained, EHS firms come equipped with the required safety experience and equipment.

5. Focus on core competencies
EHS may not be a core competency of your organization, however it is for dedicated EHS service providers like Triumvirate Environmental. Our experts allow you to focus on the critical aspects of your business without sacrificing EHS integrity. Our complete environmental services provide solutions for waste management, chemical inventory, sustainability, training, and more. Consider the time your company saves by leaving EHS to the professionals. An EHS partner can help you lower costs and improve compliance and safety all while helping you focus on what's most important to your business's success. Our unique EHS program, EHSOne®, provides all of the services needed for a successful EHS department and a safe and compliant site. From regulatory trainings to safety plans and facility services, our EHS specialists can support your business at every step. Learn more below or call 617-715-9055 to speak with a specialist today.