Are You Prepared for the GHS Labeling Deadline? 4 Resources to Keep Your Organization Compliant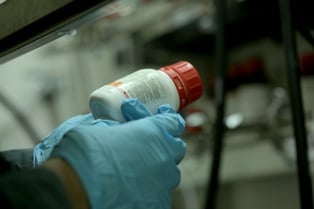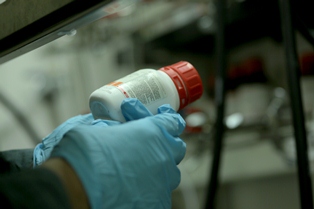 One of the integral pieces of OSHA's revised Hazard Communication Standard refers to a standardization of chemical labeling that aims to create global consistency, and promote safety in laboratories, facilities, and process areas. The new Globally Harmonized System (GHS) of Classification and Labeling of Chemicals has sparked an immense amount ofconversation; and many Laboratory, EH&S, and Facility professionals have questions about the impact this revision will have on their processes and systems.
Keep reading for valuable links to resources on these topics.
GHS Chemical Labeling Deadline Looms. Is Your Company in Compliance?
By: Jessica Lyons Hardcastle

US companies have until June 1 to update their workplace chemical labels to comply with the Globally Harmonized System (GHS).
GHS, which was established by the United Nations, aims to standardize the way hazardous chemicals are identified and labeled. OSHA set the US deadline, and says the new standard covers over 43 million workers who produce or handle hazardous chemicals in more than 5 million workplaces across the country.
Read more

Labeling Requirements: OSHA Brief
By: OSHA
OSHA has adopted new hazardous chemical labeling requirements as a part of its recent revision of the Hazard Communication Standard, 29 CFR 1910.1200 (HCS), bringing it into alignment with the United Nations' Globally Harmonized System of Classification and Labelling of Chemicals (GHS). These changes will help ensure improved quality and consistency in the classification and labeling of all chemicals, and will also enhance worker comprehension. As a result, workers will have better information available on the safe handling and use of hazardous chemicals, thereby allowing them to avoid injuries and illnesses related to exposures to hazardous
chemicals.
Read more
GHS Chemical Labeling Requirements
By: Safety and Health Magazine

OSHA's final Hazard Communication Standard deadline around the Globally Harmonized System of Classification and Labeling of Chemicals is quickly approaching. That means all customers must be fully compliant with the requirements, including those for Safety Data Sheets and chemical container labels, by June 1 of this year. Because of this deadline, many chemical users need to resolve detailed implementation issues that often get overlooked in GHS presentations or summaries.
Read more

6 Tips to Ensure GHS Compliance for Smaller, Down-Packed Chemical Container Labels
In the United States, OSHA set a June 1 deadline for end users to update their workplace chemical labels. If compliance is lacking, industrial end users must be prepared to document for OSHA their good faith efforts to become compliant, including an expected timeline for achieving it.
The Globally Harmonized System (GHS) was established by the United Nations to create a unified system for identifying and communicating hazardous chemicals. According to OSHA, the new standard covers over 43 million workers who produce or handle hazardous chemicals in more than 5 million workplaces across the country.
Read more