Use Your Waste Transportation and Disposal Process to Help Achieve Organizational Goals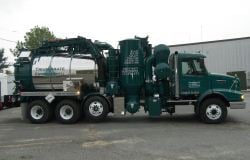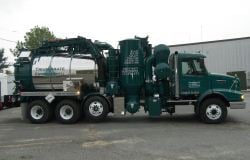 For many, waste transportation and disposal is table stakes when it comes to the responsibilities of your organization's EH&S department. The process is uncomplicated and usually runs the same no matter who the contractor is. Unfortunately, this mindset toward waste could cause you to lose money and result in your goals falling flat.
Here are some tactics you can use to help maximize your waste transportation and disposal process.
Using Regulations to Your Advantage
Most industrial hazardous waste producers fall into the Small Quantity Generator (SQG) category. Having this status can help your organization reduce cost on disposal. Here's how.

The current regulations allow a SQG to produce less than 2,200 pounds per month of hazardous waste, and store waste produced for up to 180 days, or 13,200 pounds. The common theme for industrial producers is to get rid of waste as soon as it is produced. Creating a designated storage area instead could allow for biannual shipments.

By shipping every 180 days, rather than monthly, you are limiting the transportation costs associated with removing the waste produced, lowering the price per container and reducing the use of your loading dock space.
Waste Minimization and Recycling
Reducing waste and finding recycling or reselling options for the waste your facility is producing is an easy way to cut costs and improve company sustainability numbers. Conduct a waste minimization assessment of your facility by looking at each waste stream involved, current management of the waste and alternative treatments or processes such as recyclability.

The most common type of treatment is a comingled waste stream, combining multiple hazardous wastes into one drum. Whereas separating the waste might change the way it's treated. IE. Corrosive material mixed with solvents, are being combined. By collecting each separately the corrosive material can be treated, while the solvents might be recycled.
Compliance/Waste Tracking Software
Compliance or waste tracking software can improve efficiency, save time and eliminate confusion. Software can automatically track the date material was shipped and give you updates as to how much time you have to file the returned copy with the state. This can notify you how close you are to the 30-day submittal date, help you manage the manifests and let you reach out to the end facility for updates on the signed copies of your manifest.
Look for Contractors Who Use a Team Approach
Waste contractors who use a team approach for providing services to your facility are more efficient, reachable and assure you can get the answers you need when you need them.

Not only do you have an account manager, who is your face-to-face contact, but behind the scenes there should be other support staff dedicated to your account. Having technical specialists focused on your need, all of which whom you have direct contact with will help in having your needs met quickly and simplistically. By providing this team approach you will always have someone available to answer phone calls, respond to emails and be available in case an emergency response is needed.
Click the link below for a complimentary downloadable guide on how to optimize your waste transportation and disposal systems.




For more on Triumvirate's services specifically, click this link here.